House in Willcox Project
Many people have asked, "How is the house coming?" I decided that the easiest way to answer is with a web page showing progress through pictures. Hope you enjoy seeing the steps as things progress in this adventure.
Actually this is not starting from the beginning, but will start from the time that I had access to a digital camera. Ha! I would have shown earlier pictures, however my scanner went on the blink. Some of the things that were completed earlier were as follows: well dug, electricity brought in, well house built (water pressure tanks are housed in the well house), some trees were planted (most died though) and the entire property is fenced and a nice set of gates made and installed. Maybe I will post pictures of these projects later.
The first pictures are of the hole for the septic tank. It was over 9' deep, level on the bottom and ready for the tank to be placed in it.
This picture is looking down into the hole.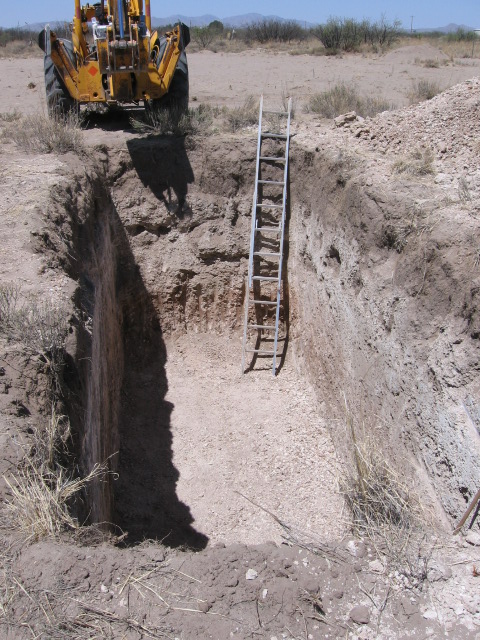 This picture is looking down into the hole from the other end.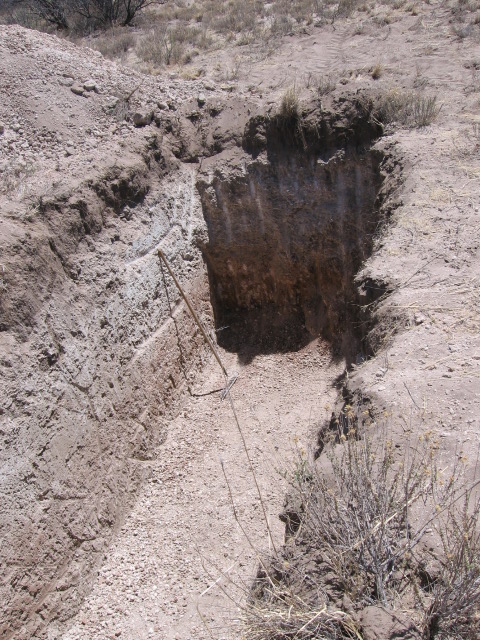 This picture is in the hole looking out.
Next Page