House in Willcox (Pg 33)
Well a little time has passed since the last update. A variety of areas have been worked on and mixed together, however to make it easier to follow, I will try to organize them so as not to jump from job to job.
The rough-in wiring is almost complete. All recepticle boxes, ceiling boxes for fans/fire alarms/lighting and canned lights have been installed. All wiring has been secured with the exception of some in the attic area.
Recepticle Boxes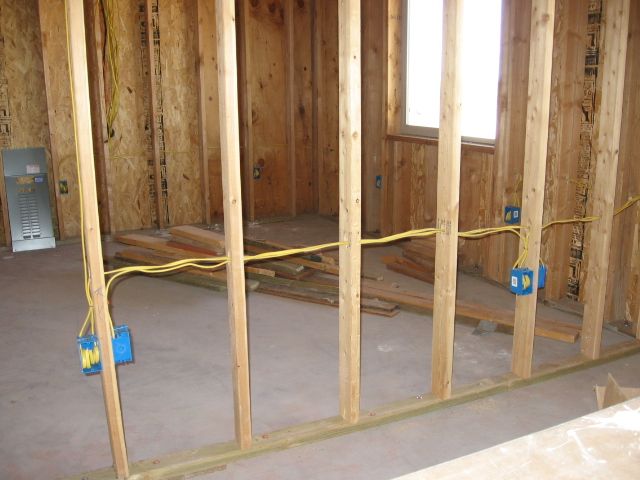 Ceiling Boxes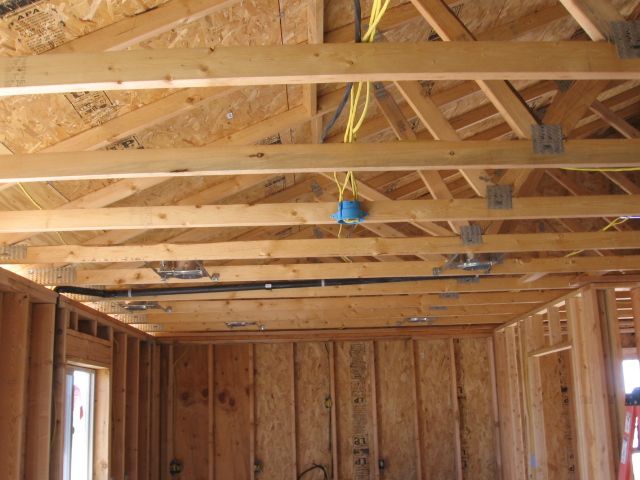 Canned Lighting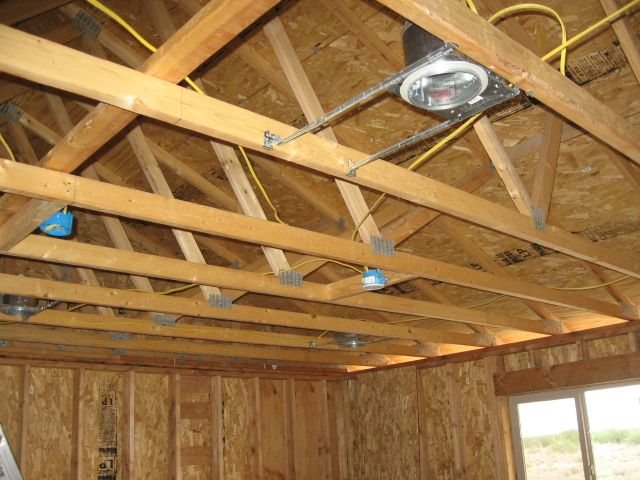 Kitchen Counter Recepticle Boxes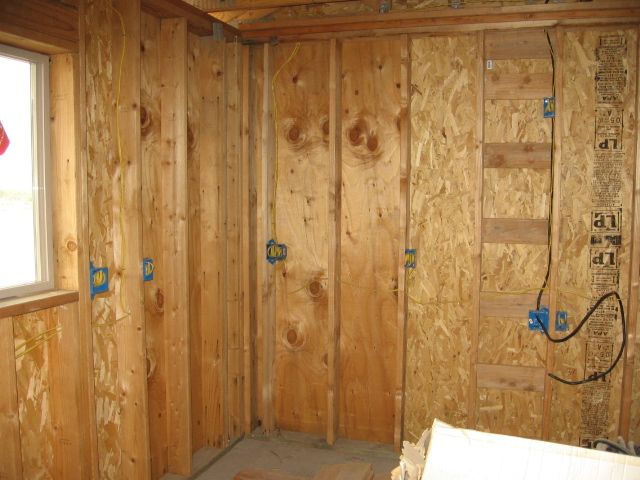 Lots of wire has been strung, however more still needs to be run at a later time for the A/C, hot water heater, garage, and attic lighting..



Previous Page&nbsp &nbsp &nbsp &nbsp &nbsp Next Page