House in Willcox (Pg 64)
Next on the agenda is to paint the exterior. The windows needed to be masked off, caulked between the stucco metal grounds and the windows. It is primed and now painted. The colors were a challenge for the boss. She picked the colors that she wanted, but then................well just don't say anything to the boss about the colors! At one time there were four different colors on the facia so a decision could be made. One thing I have to give the boss is that the colors really do look different in the sun vs. the shade.
The end of the freshly painted house in the shade.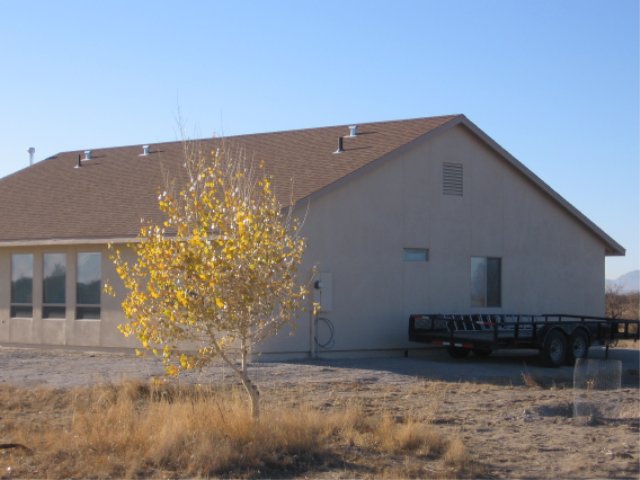 Notice the trailer in the picture. The ladder was put on it for reaching the highest points on the wall and facia. (Shhh!, Don't mention that to OSHA)
The back of the house painted. (The doors still need to be painted.)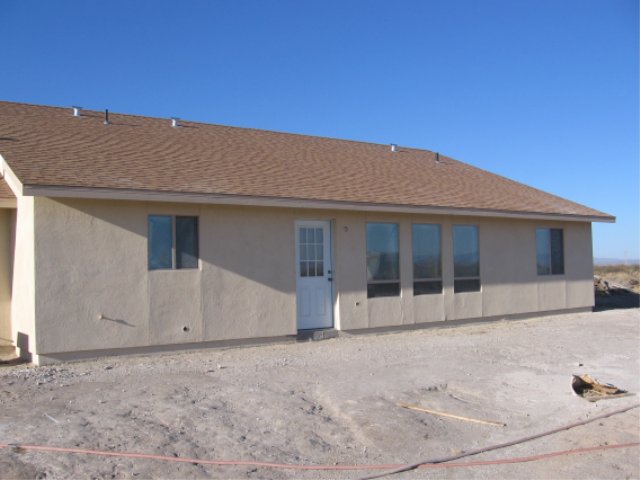 The painted garage end is in the sun in this picture.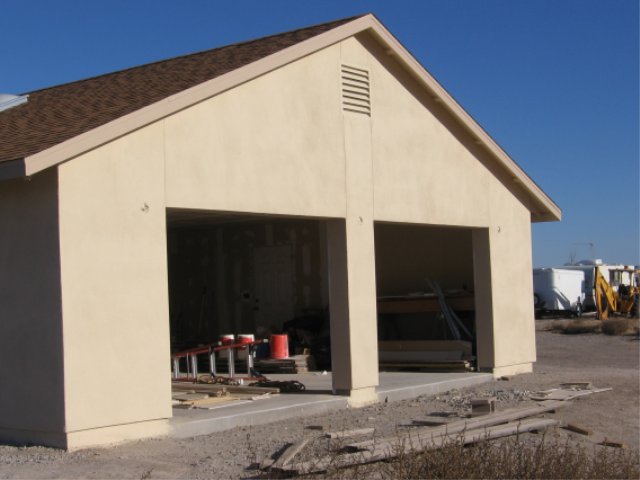 Previous Page&nbsp &nbsp &nbsp &nbsp &nbsp Next Page