House in Willcox (Pg 66)
Back to work. The LP gas line and water lines were buried, tested and hooked up.
The trench for the gas line with the line placed in the ditch.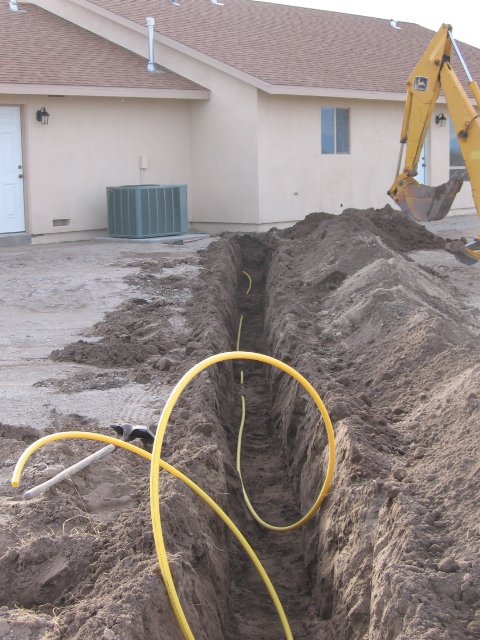 After the line was hooked up, it was pressure tested for about 3 days.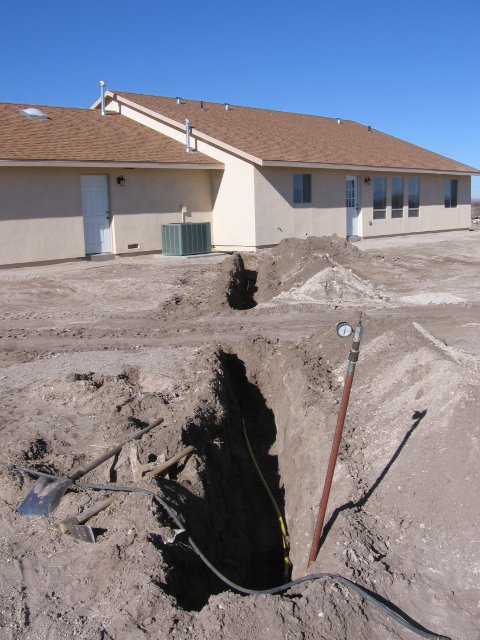 A trench was dug for about 200' of water pipe to run from the well to the house. Some tees were placed along the way for future use ie irrigation and for the future shop.
Water line in trench looking from well to the house.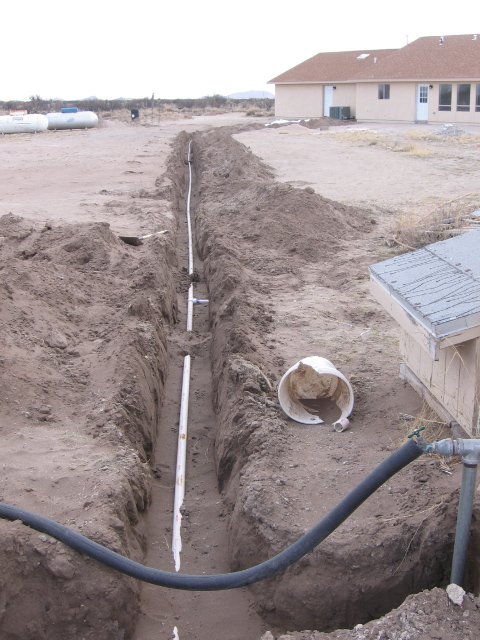 Previous Page&nbsp &nbsp &nbsp &nbsp &nbsp Next Page