House in Willcox (Pg 16)
The next task was to put the #3 rebar down and tie it together for the floor mat. This was a little bit time comsuming as every other joint needed to be tied. I think the entire rebar job took about 5 rolls of tie wire.
The mat is set up on chairs (the white things supporting the rebar off of the ground). It helps to keep the rebar located in the concrete when it is poured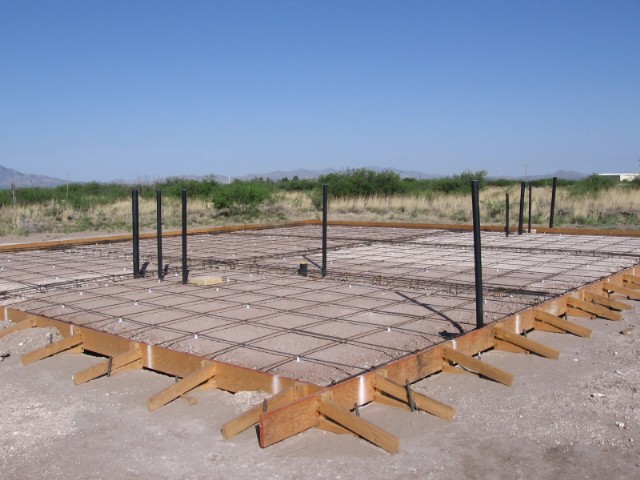 Twelve by twelve inch boxes were placed over the bathtub drains and then filled with sand. You can see one of the boxes in the lower left foreground. When the concrete is poured, the boxes form an area for the bathtub drain to fit into.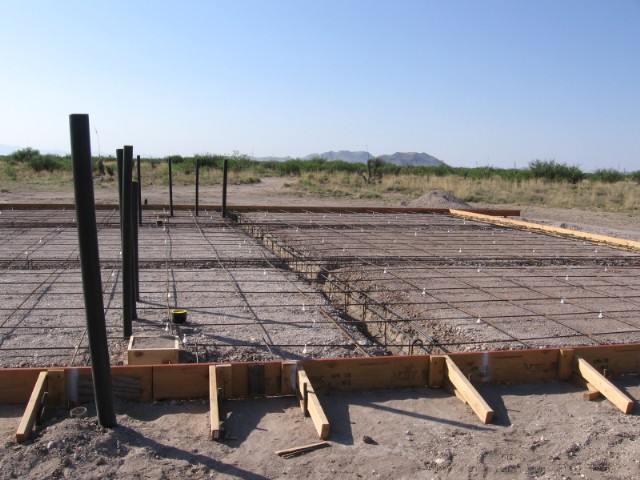 The DWV pipes are wrapped with foam wrap as one of the last steps before pouring the concrete.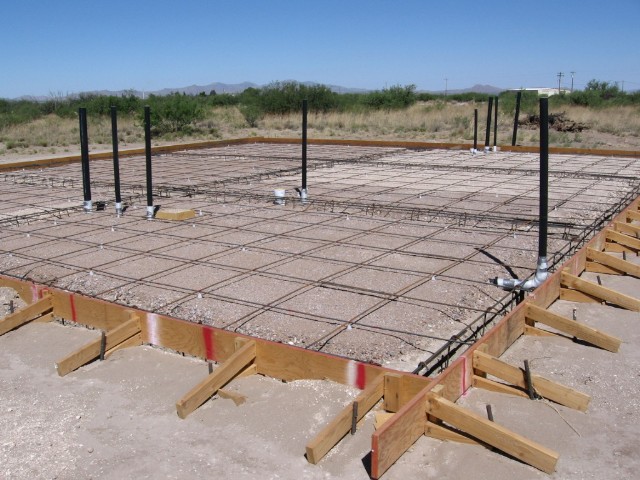 All is ready for the concrete. Pipes wrapped, tub boxes in place, rebar ready, forms coated with diesel, and footers cleaned out. I can't wait!!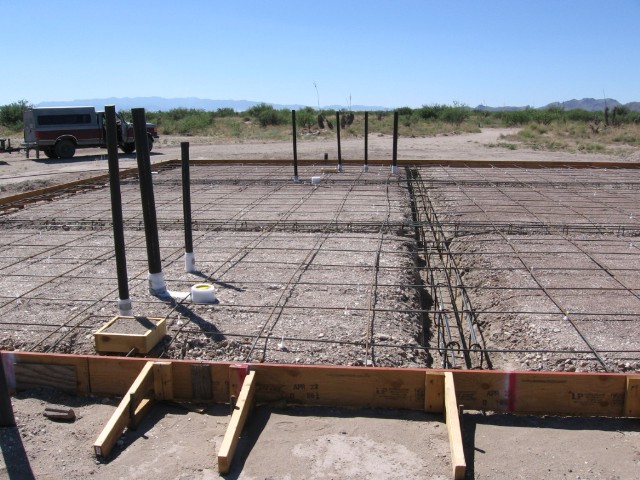 Previous Page&nbsp &nbsp &nbsp Next Page