House in Willcox (Pg 17)
Just before the concrete arrives all the area needs to be wet down and the termite pre-treatment needs to be applied. --- Now what? Got a call from the concrete people. One of the concrete trucks blew an engine. The pour is now on hold until the truck can be repaired. Maybe next week. No! Not fixed yet. Maybe next week. Still no! Well there is always next week.
In the mean time the ground squirrels or gophers are trying to take over. Bah!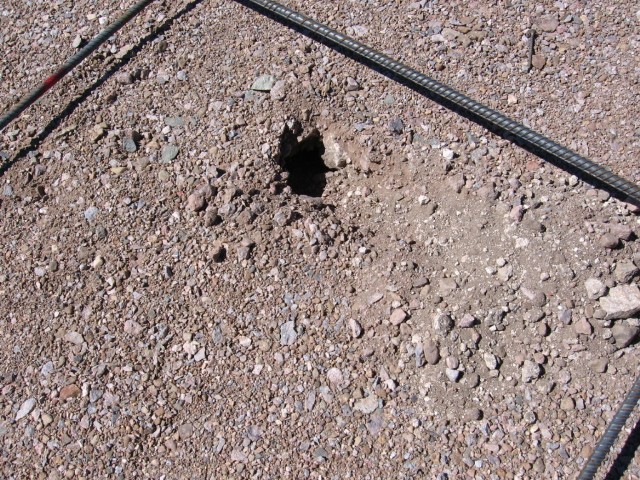 Only five and one-half weeks later, the day comes for the concrete to be delivered. Everything is ready. The termite treatment has been applied and the area wet down well. It is the hottest day of the summer, but they are still coming.
Ready for the pour!
No pictures of the trucks delivering the cement because the 3rd truck got stuck and I was busy moving concrete from the truck to the slab with my backhoe. Once the truck was empty we got it out using the backhoe for a little help. Hot day, stuck truck -- NOT FUN!!
Concrete crew finishing slab!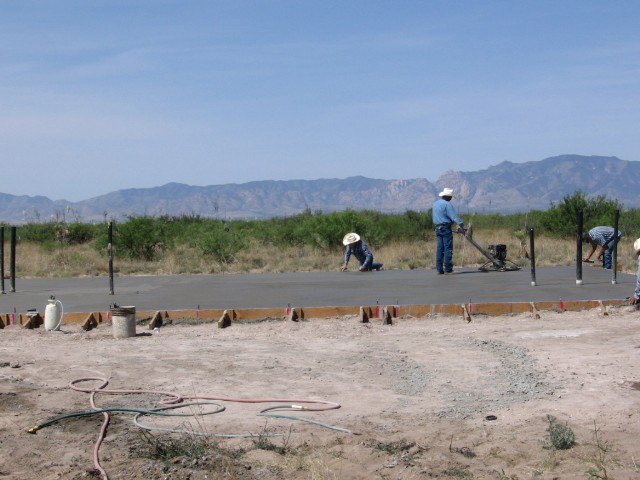 Almost finished!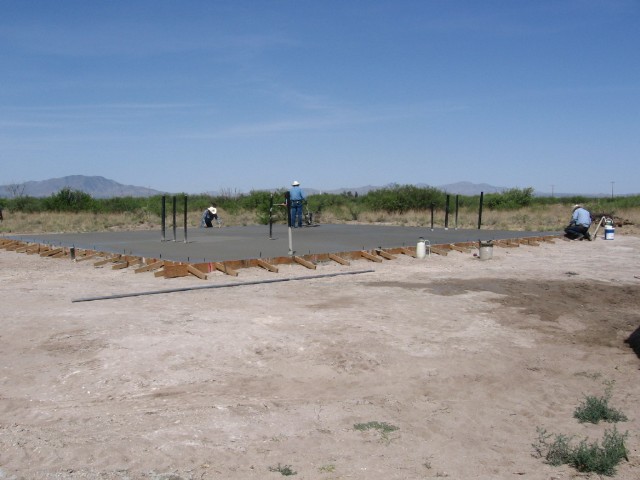 Concrete floor is done!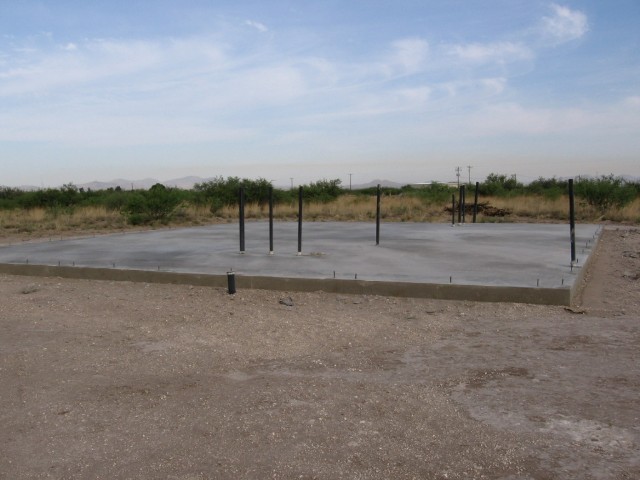 It's really done! All 42 yards of it.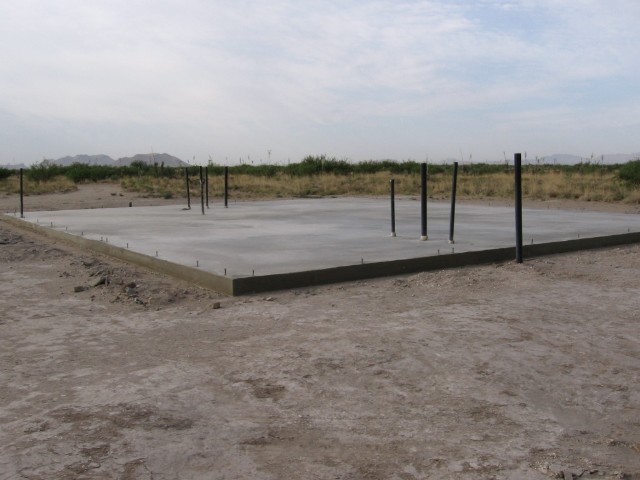 Previous Page&nbsp &nbsp &nbsp Next Page