House in Willcox (Pg 4)
Now it was time to get a sewer drain line run to the travel trailer which is my humble abode during the house building project.
Trench dug and the ABS pipe placed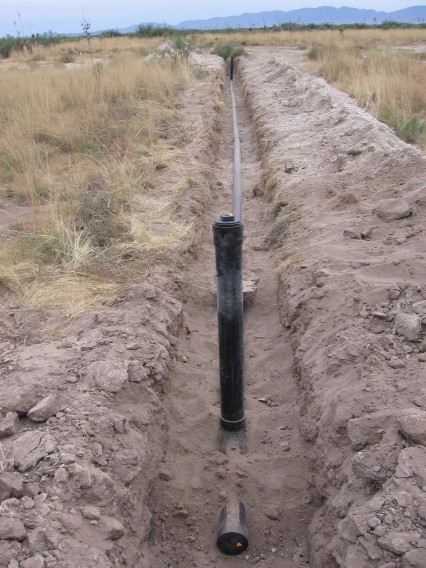 The pipe is placed sloping at 1/4" per foot. This is looking from the trailer hook up toward the septic tank.
Another picture of the ABS line--Trailer to septic tank.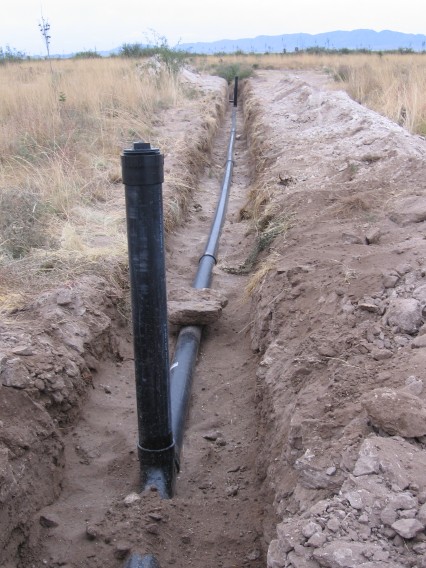 Looking from the septic tank back to trailer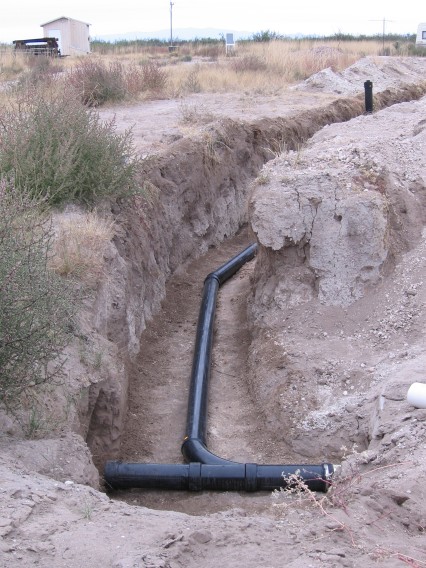 The septic tank is hooked up on the right side. The pipe going to the left side is for the hook up of the house at a later date.
Another picture of the line--Septic tank to trailer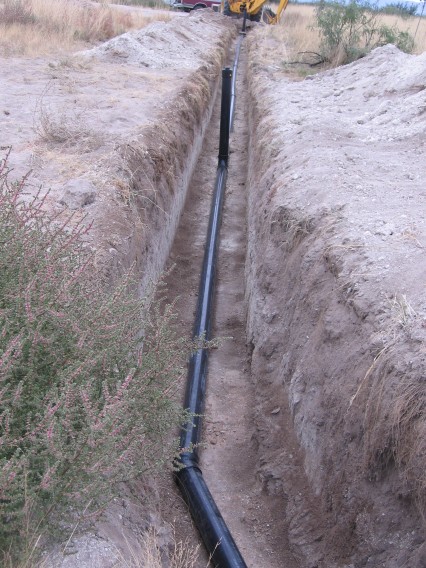 Previous Page&nbsp &nbsp &nbsp Next Page