House in Willcox (Pg 31)
As it turned out working on getting the stuff ready for the garage floor to be poured was not too easy on the shoulder. Now what do I do to give the shoulder a rest. Installing some of the electrical wiring should not be too bad. Drill holes in studs and string wire.
Wiring.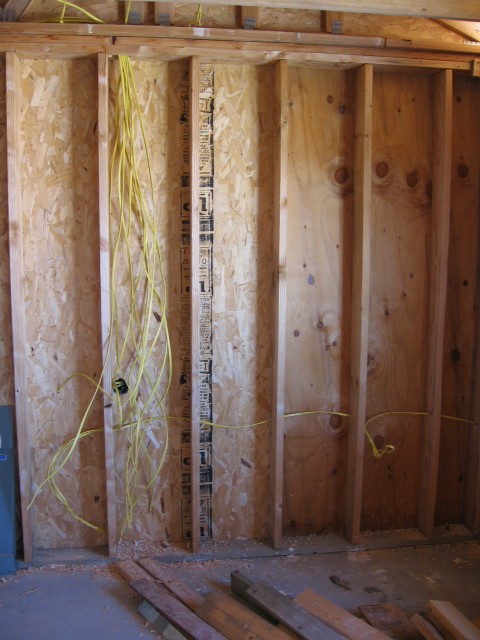 Another picture of wiring.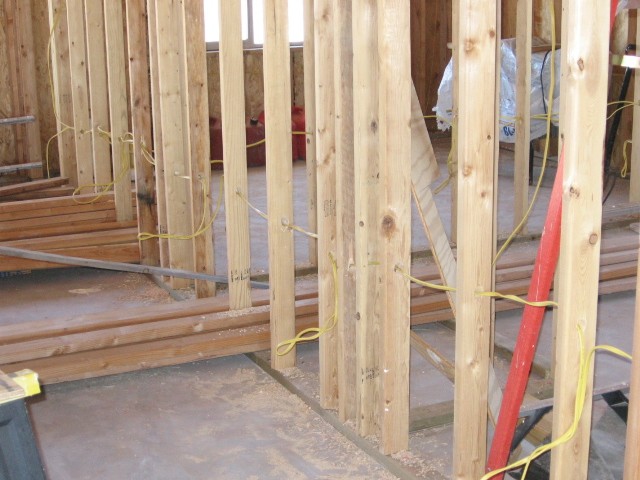 And another.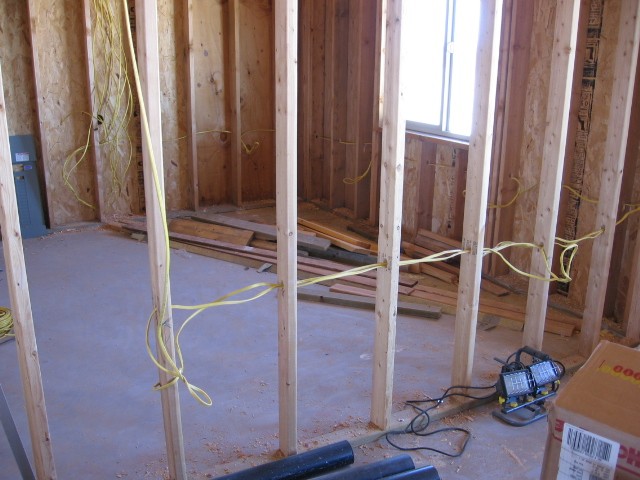 I know, some are going to say it is not supported or stapled as required by code. It will be when all is done. Boxes will be installed and wiring will be secured as required. Also notice in the next picture that the supervisor got a new chair.
The supervisor got a new chair.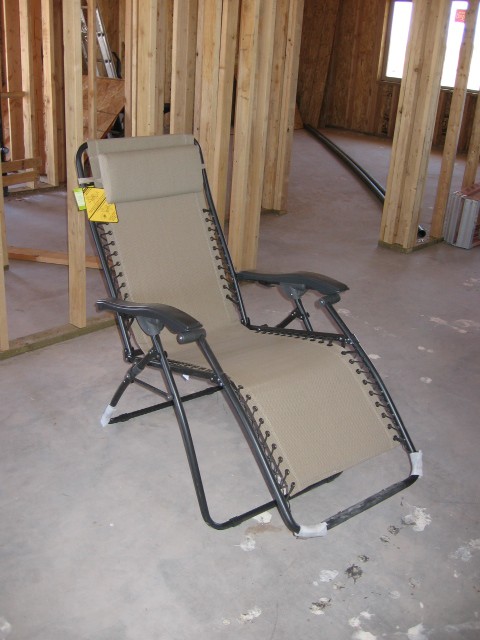 Previous Page&nbsp &nbsp &nbsp &nbsp &nbsp Next Page