House in Willcox (Pg 30)
Oh no! It's dejavu all over again. The garage needs to go up so the house and garage can be stucco at the same time. The same routine as the house. Layout lines and set batter boards. Dig footers and beam trenches. Set up forms for the concrete, etc.
Layout of garage with batter boards.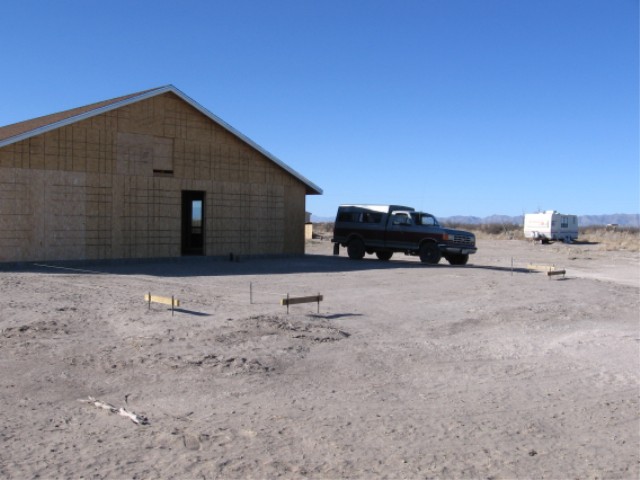 Forms and footer/beam trenches.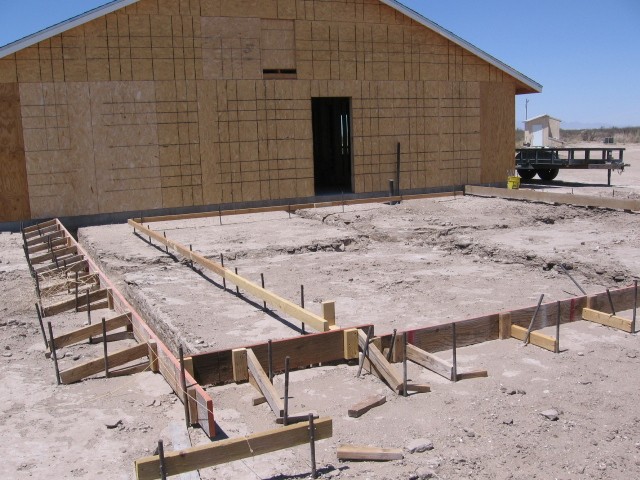 Another view of forms/trenches.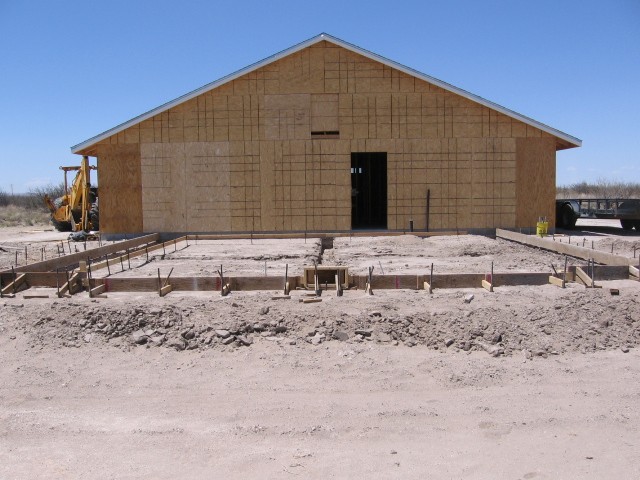 As I dug for the footers I kept asking myself, "Why did you do such a good job packing that dirt?". When driving the stakes in for the forms the thought again came to my mind. Ha!



Previous Page&nbsp &nbsp &nbsp &nbsp &nbsp Next Page