House in Willcox (Pg 36)
Now just to break the monotony here are some pictures of whats going on around the area. A couple of spectators showed up to see what was going on. I hope they are not endangered (spotted). Ha! Next picture is of a couple of heads (Dos Cabezas is the name).
A pair of small owls.
Dos Cabezas (Spanish for Two Heads)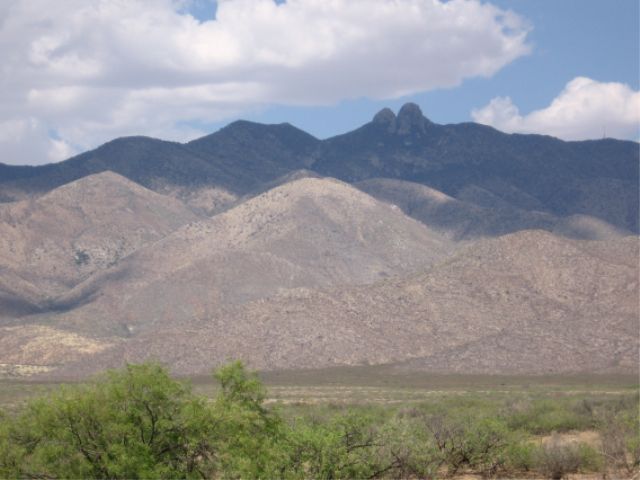 Previous Page&nbsp &nbsp &nbsp &nbsp &nbsp Next Page