House in Willcox (Pg 37)
Well another short delay. The wood package for the garage was ordered, but was almost a week late in the delivery and then everything did not show up. Aagh! Anyway while waiting for the lumber to show up more wiring was completed. All connections in the recepticle and light boxes were made. Most people would make branch circuit connections using the recepticles, however I don't like doing that so as the picture shows all connections were made with wire nuts and then a pigtail for the recepticle connection. It is probably overkill, but sometime that is my middle name. Ha!
Two of the three garage walls were framed up, but could not be put in place because the sill plate seal foam did not show up. The third wall will be completed when the rest of the lumber package arrives.
An example of a recepticle box wire connections.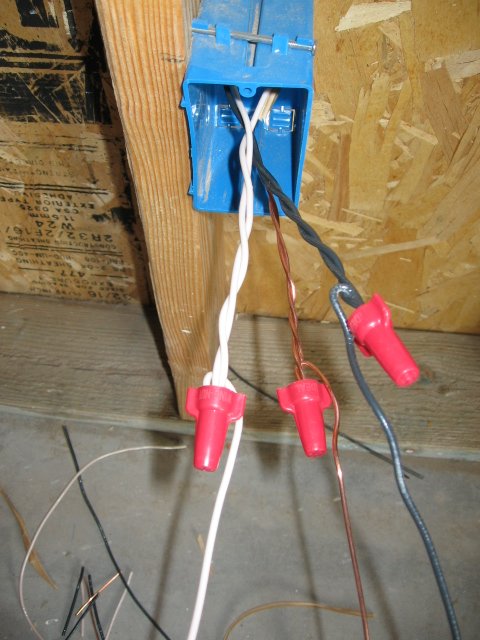 Two of the framed up garage walls.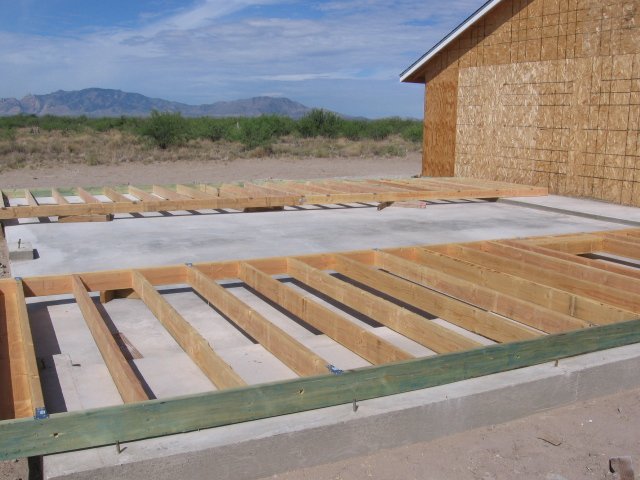 Garage wall framed up.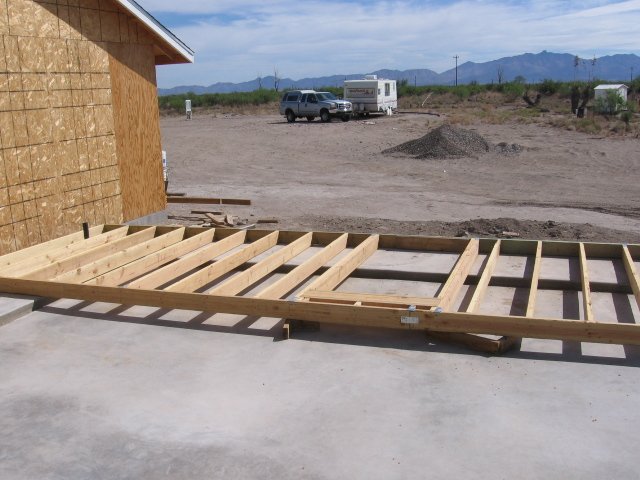 Previous Page&nbsp &nbsp &nbsp &nbsp &nbsp Next Page