House in Willcox (Pg 43)
Since the last update, the exterior doors have been installed. It is amazing that in this part of the country door jams on prehung doors are set up for 2x4 wall construction. If you desire something different it is a special order item and the price is over double of that of the in stock items. What to do? Use the in stock prehung doors and since the outside will be stucco, just have the stucco rolled around the jack stud frame to the door jam. It will look ok, function well, and save some $$$ which I really like. Ha!
Front of house with front door installed.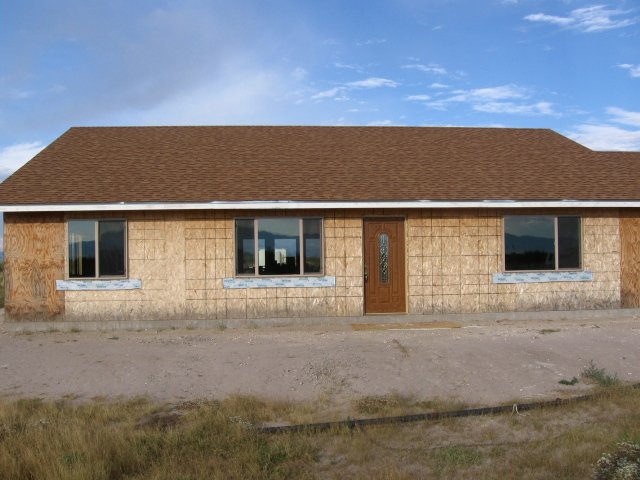 Another view of the front door.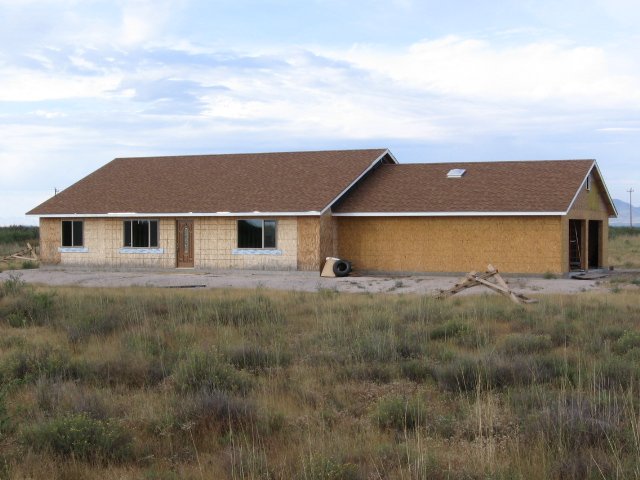 Back of the house and garage with the doors installed.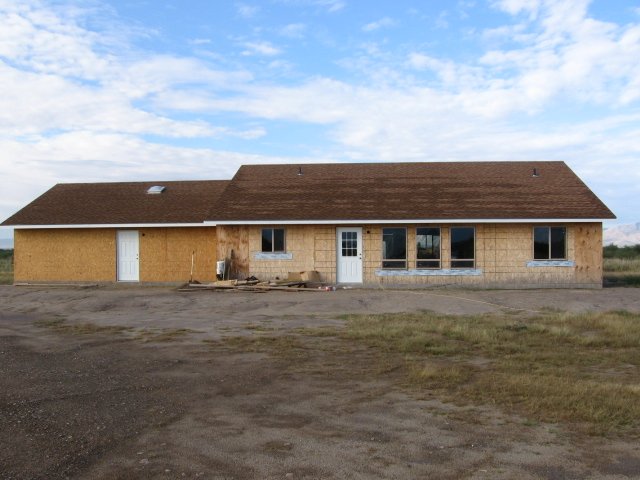 Most of the water lines have been installed. While working in the garage, soldering (sweating) the copper lines for the hot water heater and a future water softener an inspector showed up. He came into the garage and never made a sound or said a word. Oh wait, that's not an inspector, that's a mojave green rattlesnake. He was not fazed by my movements, etc. Just kept coming in. A week or so later as I was walking out to the electrical panel, I ran into another inspector, err I mean mojave green by the foundation of the house. He was real noisy. Then two days later yet another inspector, err again I mean mojave green let me have a piece of his mind by my trailer. If you would rather not see the inspectors (mojave green rattlesnakes) click on the "skip snakes" button at the bottom of the page.



Previous Page&nbsp &nbsp &nbsp &nbsp &nbsp Next Page&nbsp &nbsp &nbsp &nbsp &nbsp Skip Snakes