House in Willcox (Pg 47)
The project continues. Some outside work and some on the inside. Bird boards were installed in the house, the two attic vents were installed and the porch light electrical boxes were put into place. You will notice in the pictures that they all extend from the wall about 2". This is for the 1" thick foam and 1" thick stucco that will be the outside wall covering.
Bird (frieze) boards installed.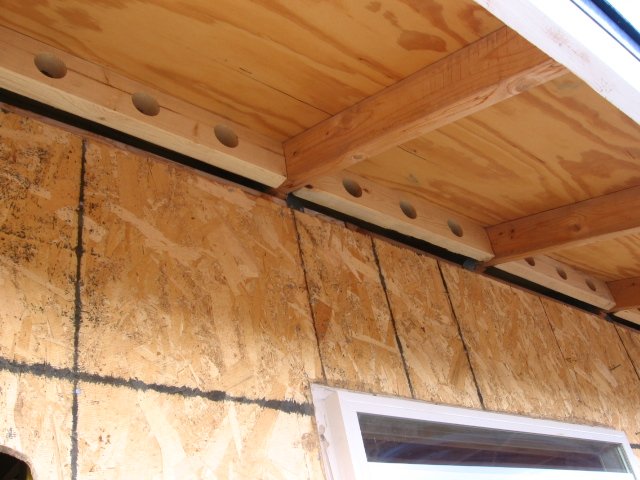 Garage end attic vent framing.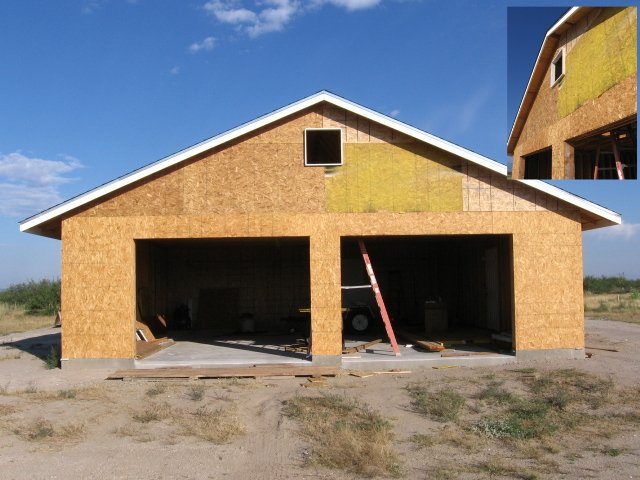 Porch light electrical box.
The next pictures are of the copper water lines that will run to the hot water heater and water softener. These lines were being soldered when the first inspector (remember the mojave green rattlesnake) came in.
Copper water lines for water softener.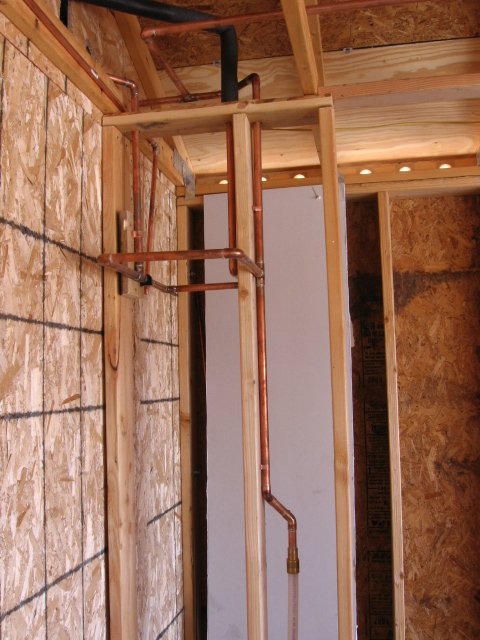 Copper water lines for water heater.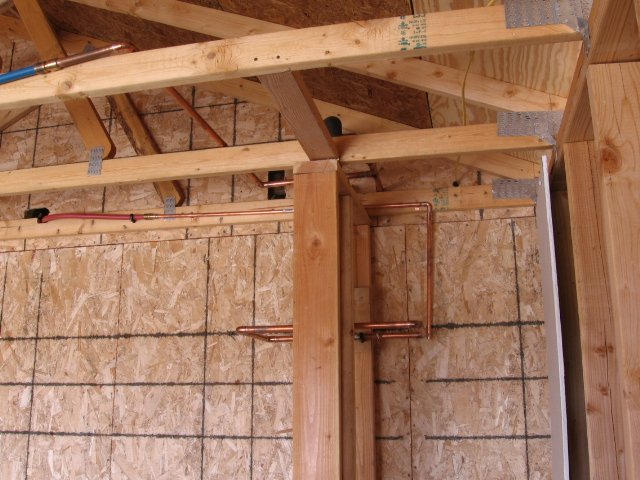 Previous Page&nbsp &nbsp &nbsp &nbsp &nbsp Next Page