House in Willcox (Pg 48)
Inside the electrical wiring was straightened up in the attic and fastened down with staples. The wiring was hooked up to the circuit breakers in the service entrance/circuit breaker panel. A thermostatically controlled power vent fan was installed and wired in the attic. The insulation crew started putting the insulation in the garage and in the walls in the house. They sure are slow.......... oh, wait a minute, that's me. The walls are almost all completely insulated, but the attic insulation is still to be done (not looking forward to fiberglass under the collar. Ugh! Ha!) Some drywall was installed in the garage to prepare for the installation of the garage doors which should be delivered by the middle of next month.
Electric panel wired up.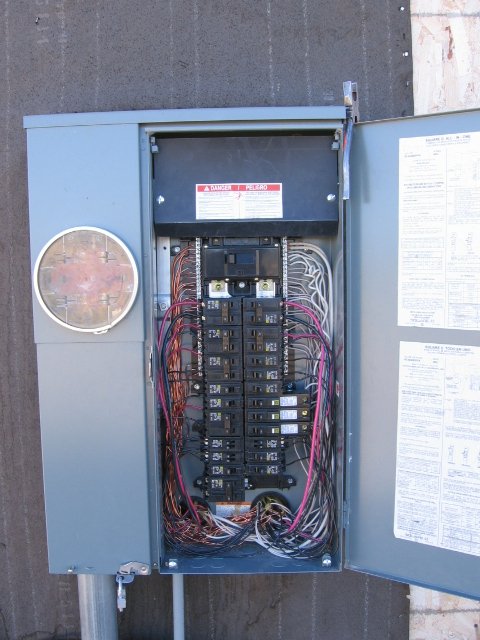 Attic vent where power fan is installed.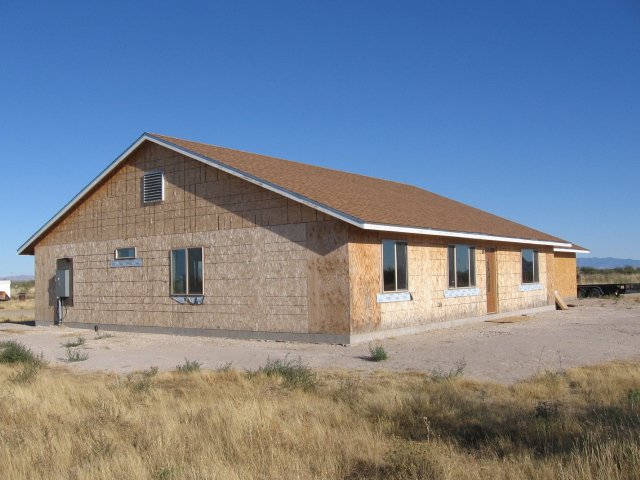 Master bedroom wall insulation.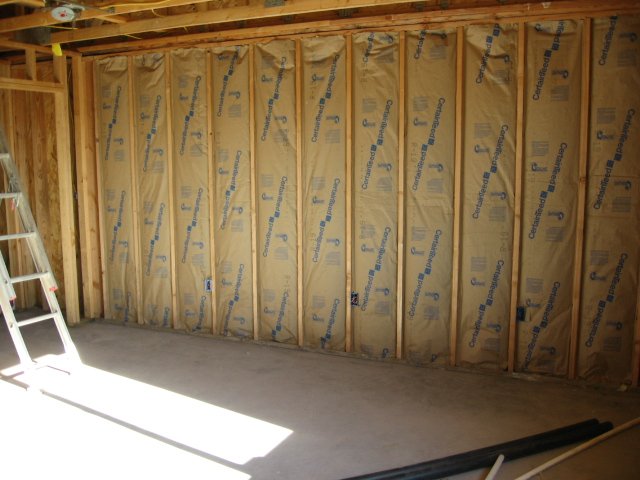 Office wall insulation.
Garage drywall & insulation.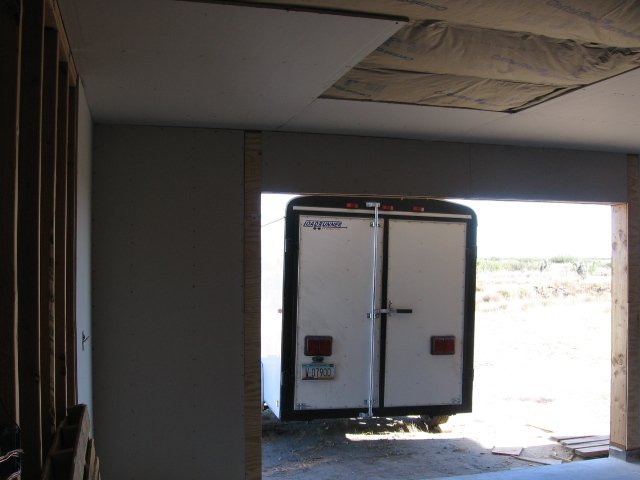 Garage drywall (another view).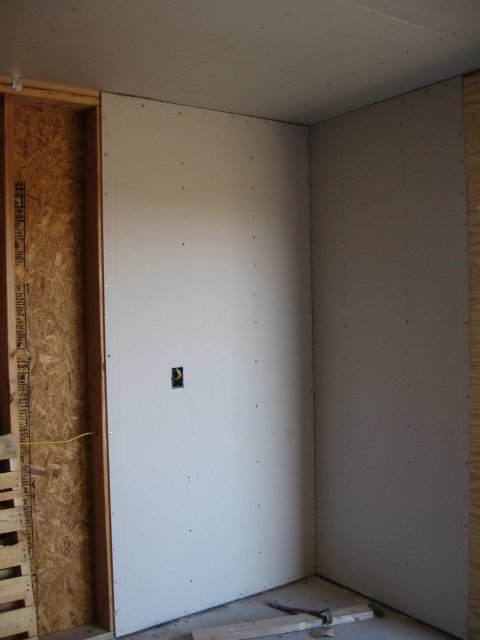 Previous Page&nbsp &nbsp &nbsp &nbsp &nbsp Next Page