House in Willcox (Pg 53)
The stucco people came and started preparing for their job. They installed the black paper wrap, foam, wire, expansion joints and J-screeds on one day. The next day they came back and did the first of three layers (the scratch coat). Not many people are doing a three-coat stucco anymore, but that is the only way to go because you end up with 1" foam covered with 1" of stucco (concrete, lime, and sand mix). It is much harder than the 3/8" one coat stucco most are doing today.
The foam, wire and expansion joints installed.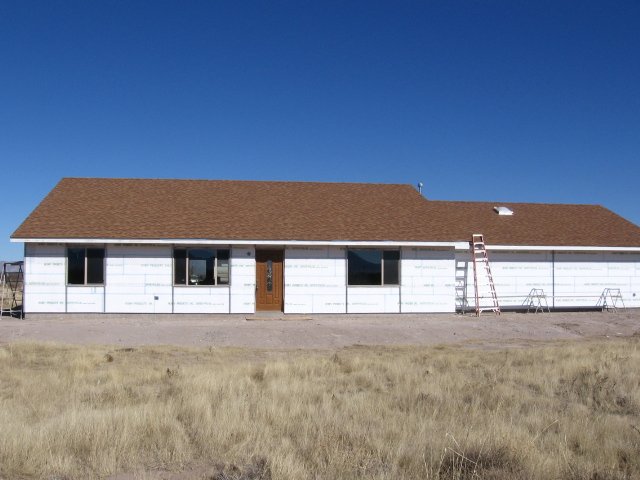 Another view of the 1" foam which equals R-4 insulation factor.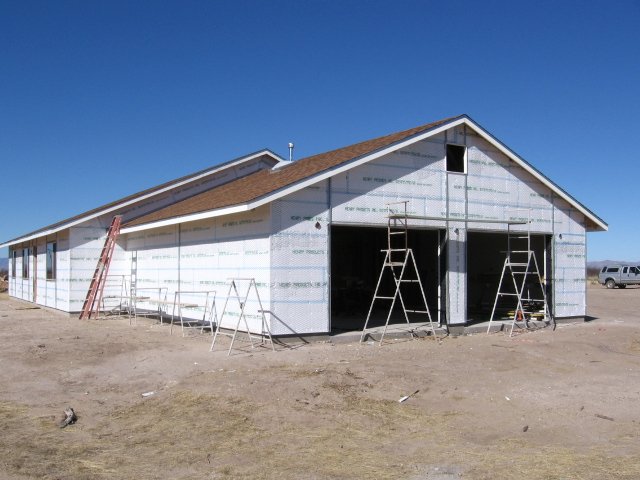 The wire shows up in this foam picture.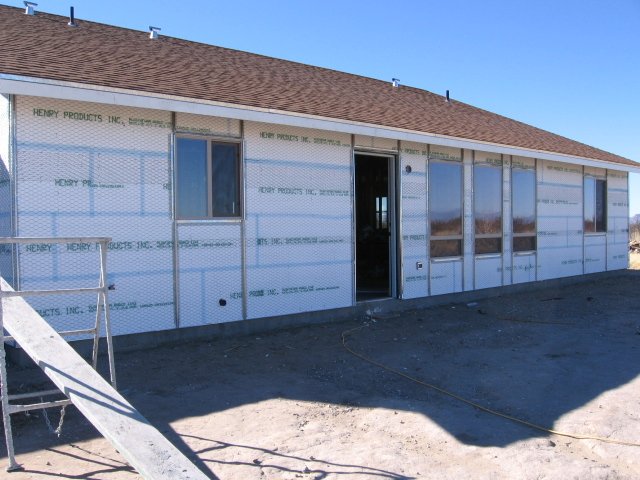 Previous Page&nbsp &nbsp &nbsp &nbsp &nbsp Next Page