House in Willcox (Pg 52)
The AC-heat people came and did the rough-in AC-heat duct work in the attic. They also installed the water heater flue, furnace flue, dryer and bathroom vents. The refrigerant lines and the evaporator/heat units were also installed.
Some of the AC-Heat duct work in the attic.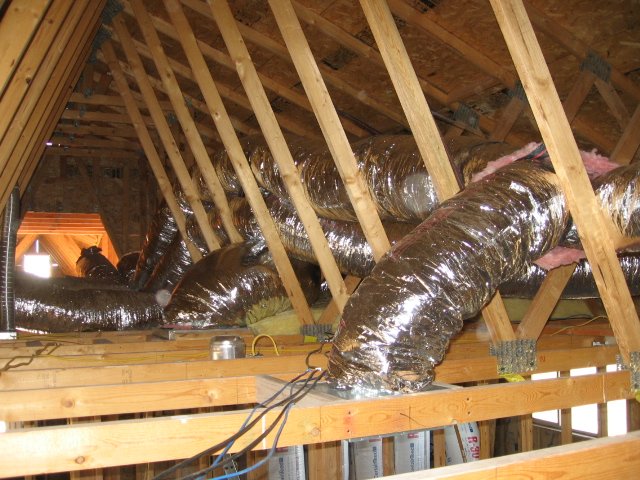 AC refrigerant lines and the finished condenser pad.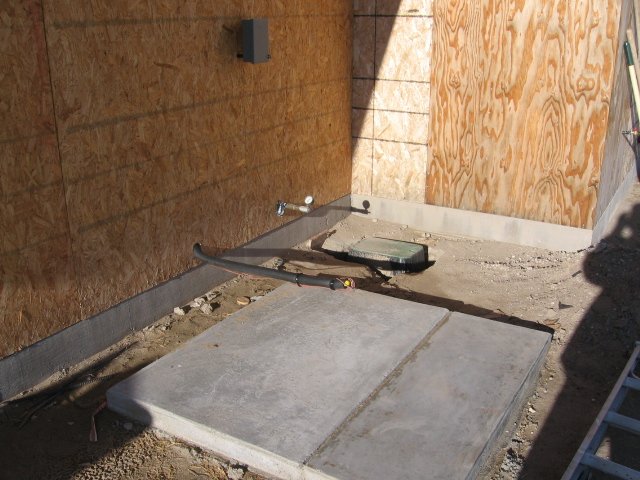 After the AC people did the rough-in the ceiling insulation could be installed. This was sure some itchy fun. Ha!
Ceiling insulation (R-30).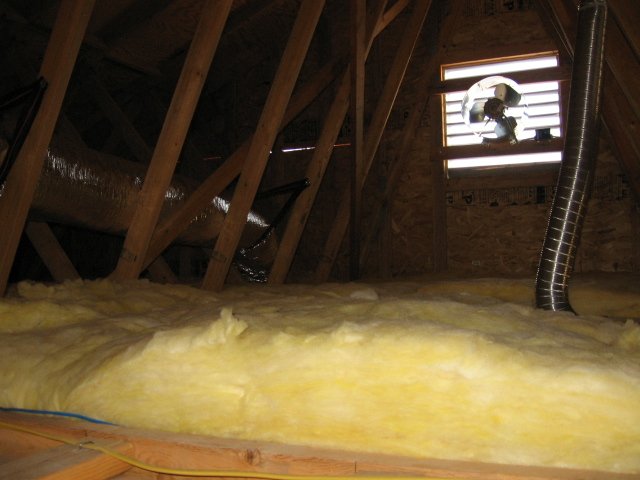 Previous Page&nbsp &nbsp &nbsp &nbsp &nbsp Next Page