House in Willcox (Pg 55)
A week after the brown coat, the finish coat was applied. It is trowelled on and then a sponge-faced trowel is used to float the finish (bring out the sand). The size of the sand (silica) is 20 which is fine but not like powder.
The finish coat.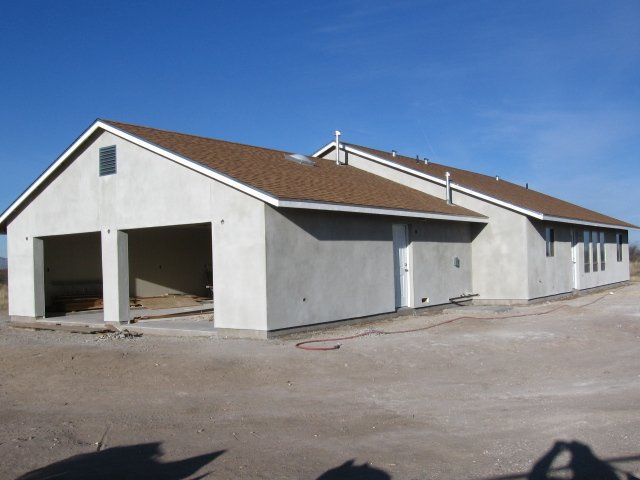 A close up at a corner of the finish.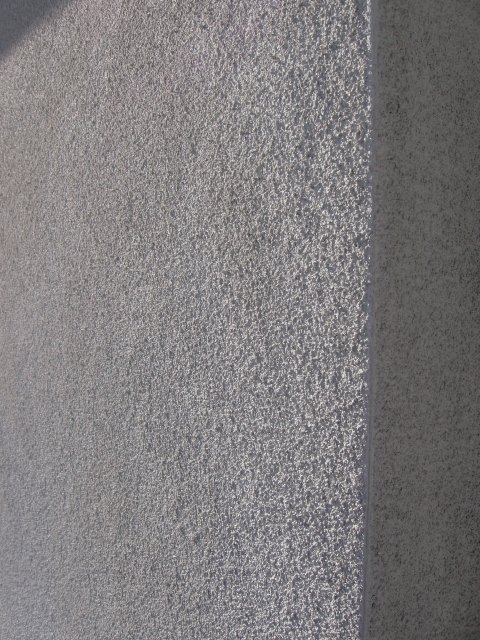 Previous Page&nbsp &nbsp &nbsp &nbsp &nbsp Next Page