House in Willcox (Pg 56)
It was not mentioned earlier, but the stucco people wanted all of the outside walls to be rocked (drywall hung) before they did the brown coat. This meant that at the minimum the border of ceiling sheetrock and the outer walls had to be hung in a week. Rockie came over to help with the ceilings. He was a lifesaver for hanging the 5/8" sheetrock. My son came down to help with the walls as it was a rush job trying to get it done before the stucco people returned to do the brown coat. It was a good thing too, as the stucco people came back a day earlier than they had said they were coming.........but we were ready. Whew!!!! Since then almost all of the drywall has been hung.
Rockie the helper.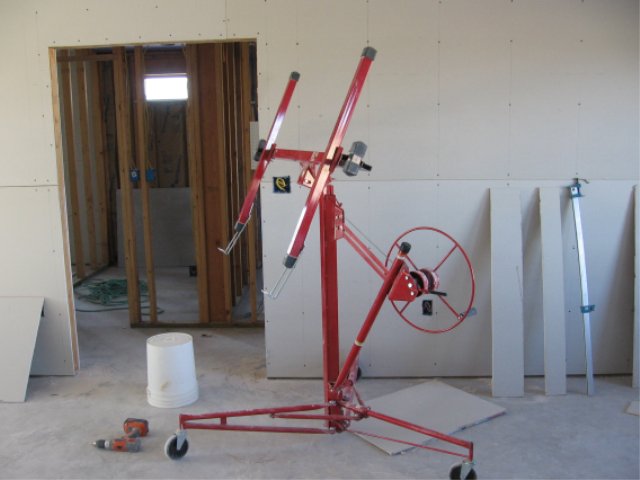 Living room with drywall installed ready for taping.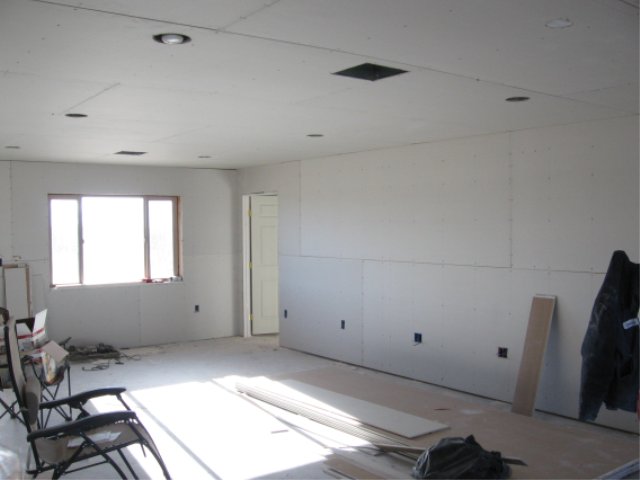 Office drywall installed ready for taping.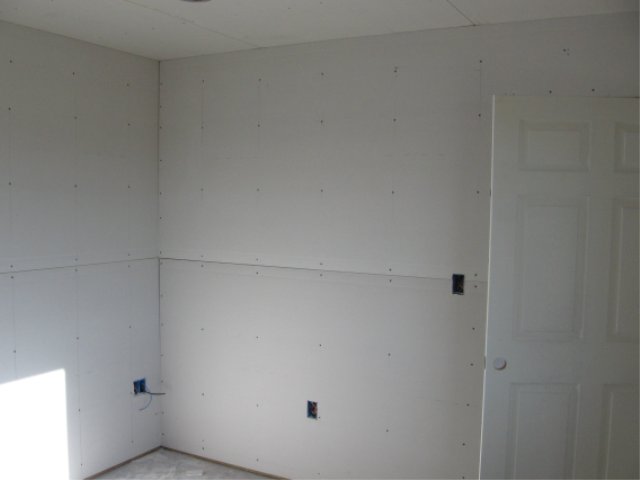 The interior doors still need to be hung before the rest of the drywall can be hung. Also a couple of closets are left to do as well as the two bathrooms and the utility room. Probably on the next update. Ha!


Previous Page&nbsp &nbsp &nbsp &nbsp &nbsp Next Page