House in Willcox (Pg 7)
Finally getting to the house, well sort of. It was time to dig the trenches for the foundation footers and beams. I tried using the backhoe, but I was not happy with the results. The trenches were too ragged at the top and my labor is cheaper than the extra concrete that would have been required for the trenches dug with the backhoe. Therefore the digging of the footers and beams was done with a pick and shovel. The results were nice clean straight sided trenches. I did however dig the trench for the underground sewer drain lines with the backhoe.
First footer dug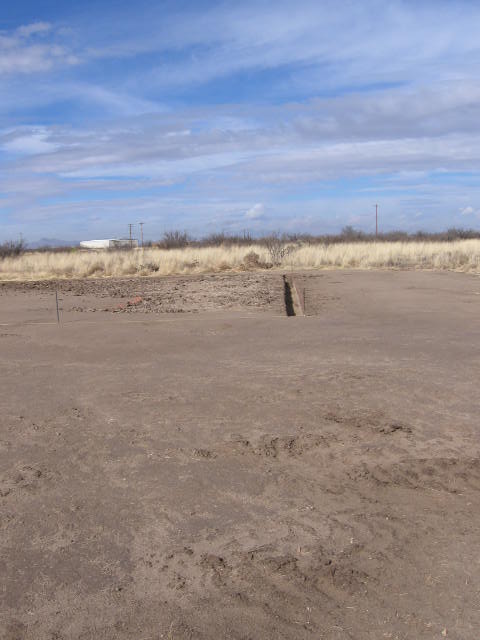 Closer view of the first footer trench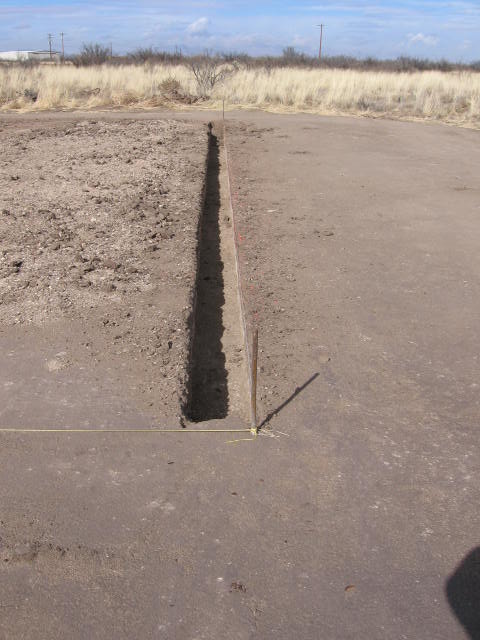 Second trench for footer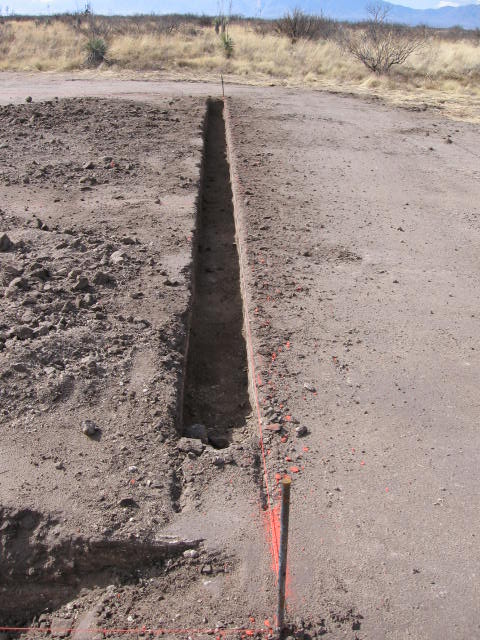 View of the first two trenches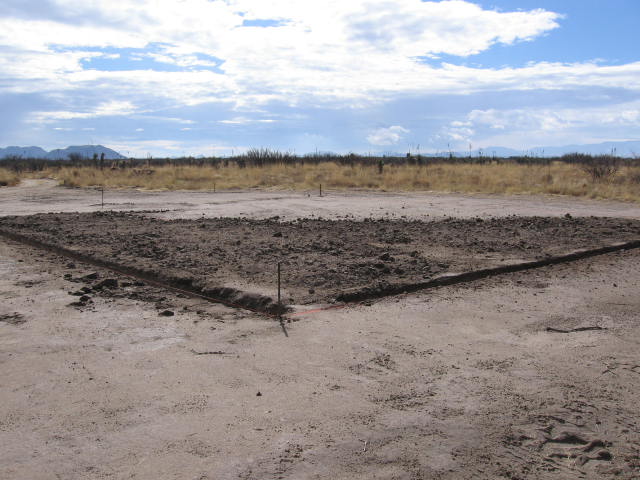 All footer trenches (Center trench is a beam and the trench on the right is for the sewer drain lines.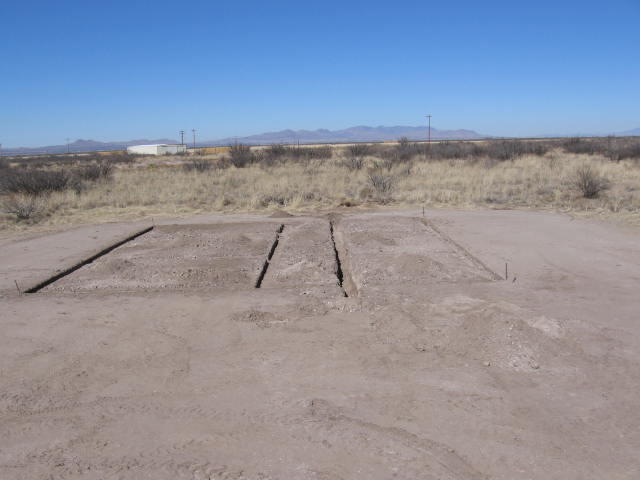 Trenches from another angle -- Look close on the right side and you will see the trenches for the cross beams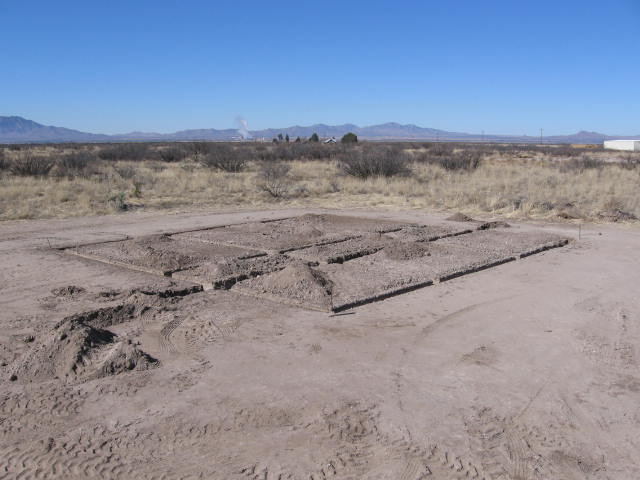 A little better look at the cross beams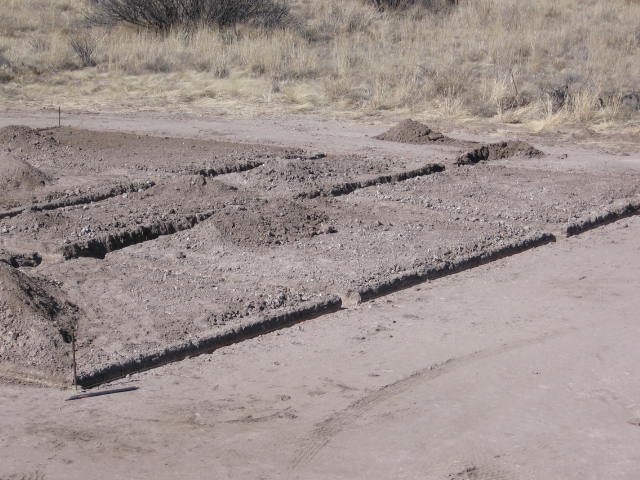 Previous Page&nbsp &nbsp &nbsp Next Page