House in Willcox (Pg 69)
Work has been bouncing around some. The hotwater heater needed to be installed in the garage, however the walls and ceiling in the garage have not been taped, textured and painted. Not being ready to do the entire garage, I just taped, textured and painted the corner where the hotwater heater goes.
Hotwater heater placed in the corner.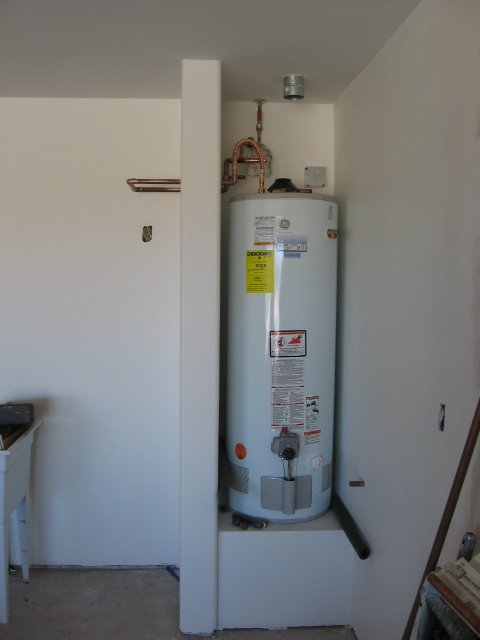 A little bit wider view showing the mud sink and what part of the garage is finished.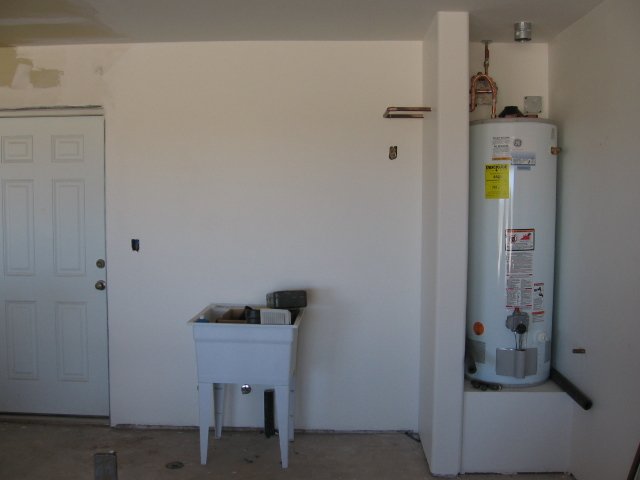 Hotwater heater install is complete and it works. Ha!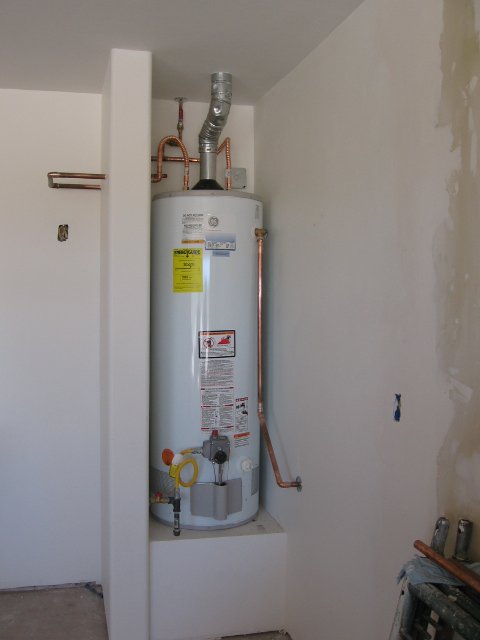 Previous Page&nbsp &nbsp &nbsp &nbsp &nbsp Next Page