House in Willcox (Pg 76)
The summer rains have been great! We finally received some rain that helped the desert partially come back from the extended drought that we have experienced for many years. The mountains have not been this green in ions. Everything looks great, but the weeds have also had a hay day. The park area, which is now surrounded by 32 trees and more to come, is starting to come together. Grass has not been planted yet, but the native stuff has made things look pretty good anyway.
Park area as viewed from the house.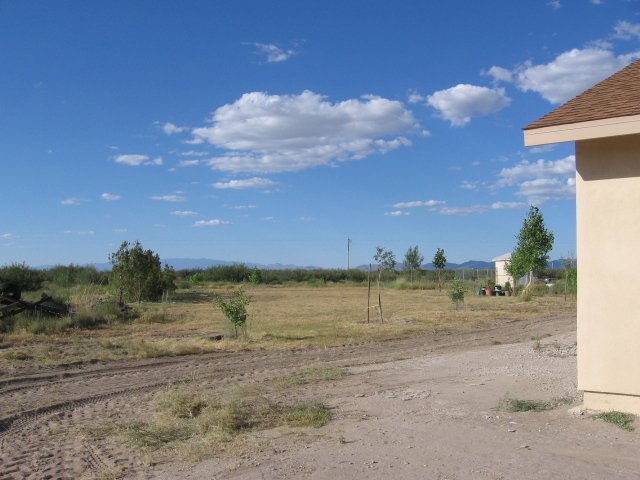 Park area viewed from the other end.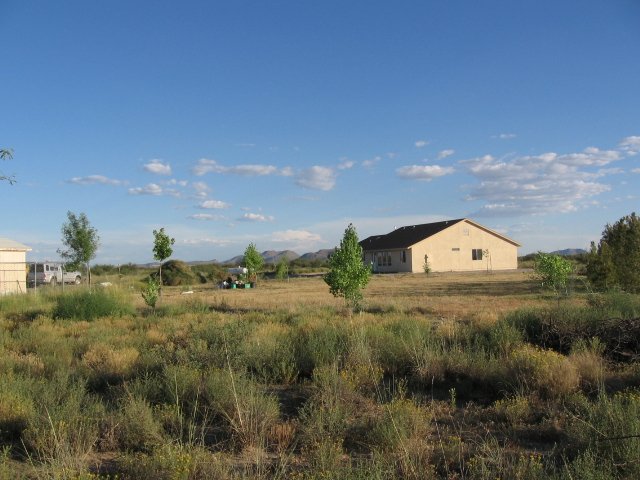 A little weeding needed to be done after the rains. About a day and one half of chopping got most of them around the immediate area. The piles are waiting to provide some additional heat on the cold summer days. Ha!
Just a small pile of weeds almost ready to be burned.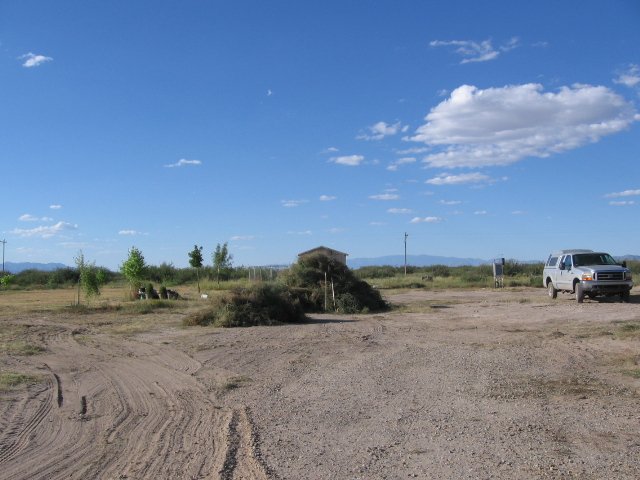 The pile of weeds is almost as large as my truck.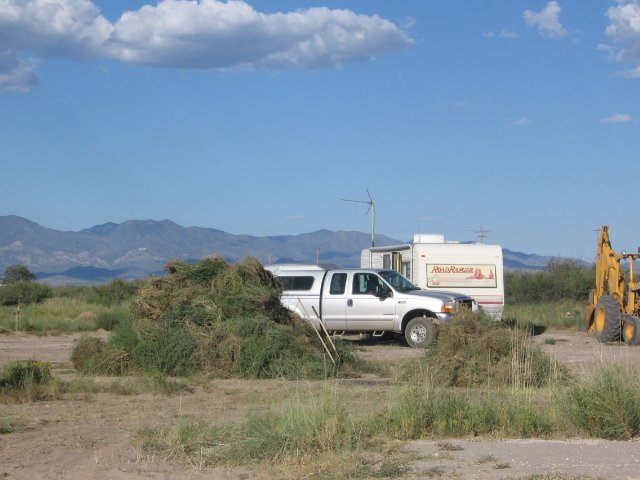 Previous Page&nbsp &nbsp &nbsp &nbsp &nbsp Next Page