House in Willcox (Pg 18)
The concrete is done and the lumber has finally arrived. It's time to start framing up the walls. The walls are 2x6 construction at 16" OC. Each wall was framed in three sections. This made it easier to lift into place. My wife did come down and help in lifting the walls and fastening them down.
Three of the walls in place.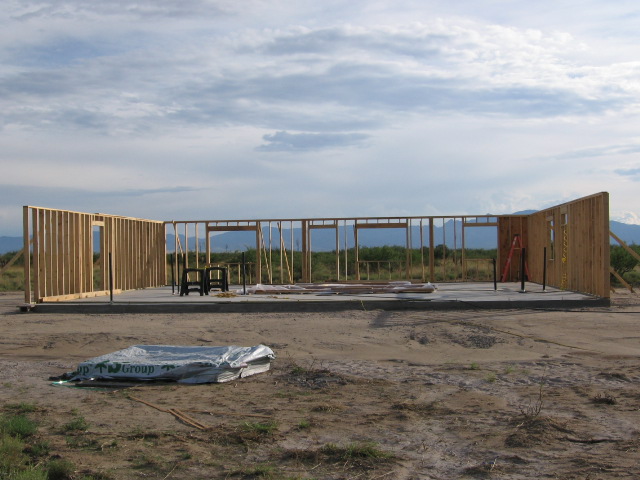 Three walls at a little different angle.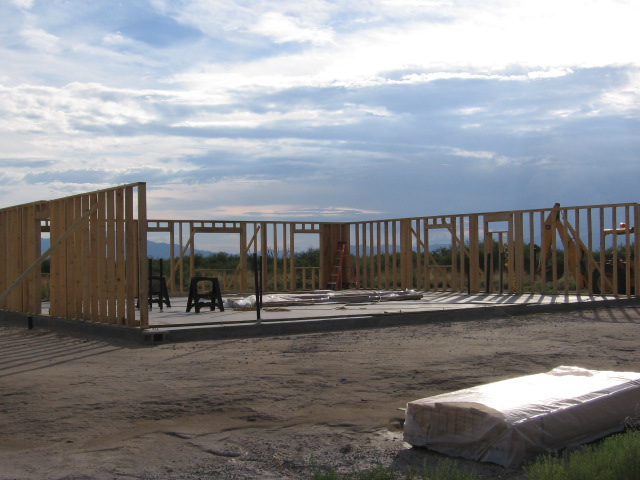 All four walls would probably be done, except the monsoon season put a little delay in the progress. It has really rained and the grass at our house in Tucson turned into a jungle. My wife requested that I come home and mow it. She did say that if the lawnmower would start a little easier that she would do it. Anyway, I now have an easy starting lawnmower. Ha! Also the hotwater heater went out and needed to be replaced. I don't understand why a wife would want a hot bath, but well I have to please, so the hotwater heater was replaced. Maybe I will get back to the walls soon.

Back to the progress. The next picture shows the view from the living room window. My wife wanted to see the mountains. I think she got her wish.
Room with a view.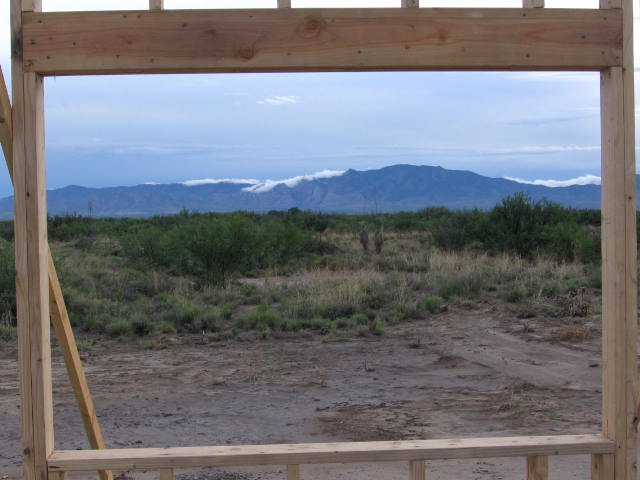 Coshise Stronghold covered with clouds.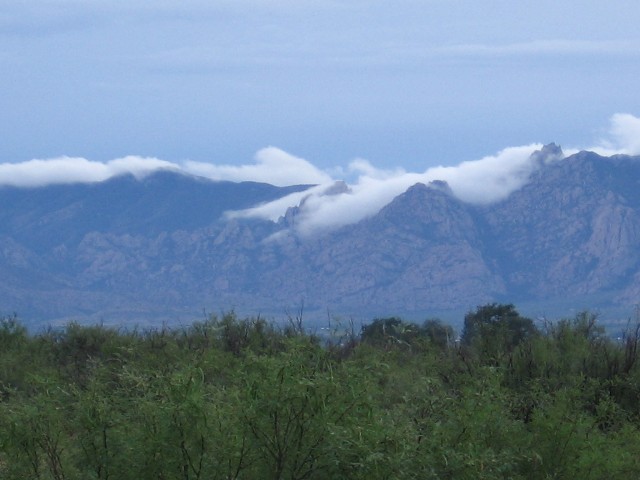 Beautiful sunsets are one of the bonuses of the area. They are different each night. God really can paint some beautiful pictures.
Sunset in July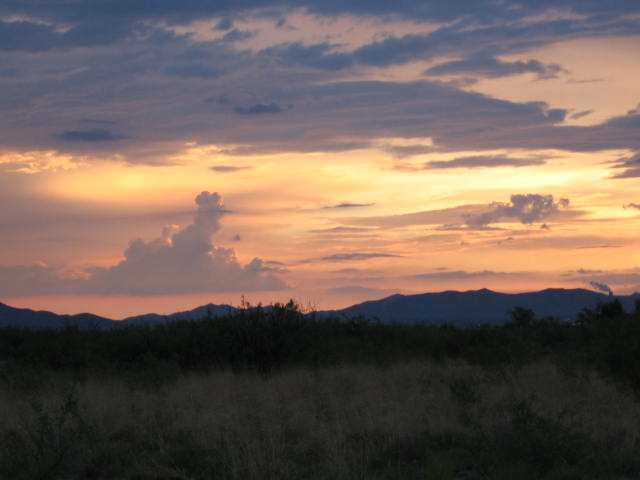 Same sunset -- Different view.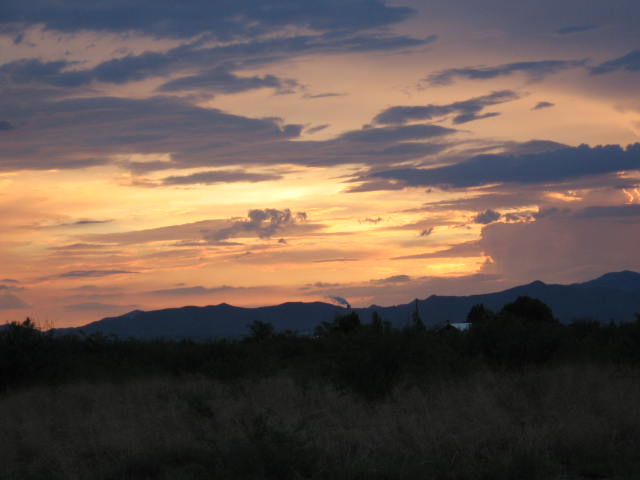 Previous Page&nbsp &nbsp &nbsp Next Page