House in Willcox (Pg 20)
Hooray!! The boom truck showed up on the date and time it was finally scheduled for. The crew of family, friends and neighbors also came to the rescue. The big day was here and things were looking good for putting up the trusses. The truss company had delivered the trusses with the gable end trusses on the bottom of the stack, so the first thing that had to be done was to move and restack the trusses in the order that they were to be installed. The spreader bar I had made did not take the load and started to bend so we moved them all by hand. This delayed getting started a little more than planned, but in the end all worked out well.
Boom truck lifting a truss into position.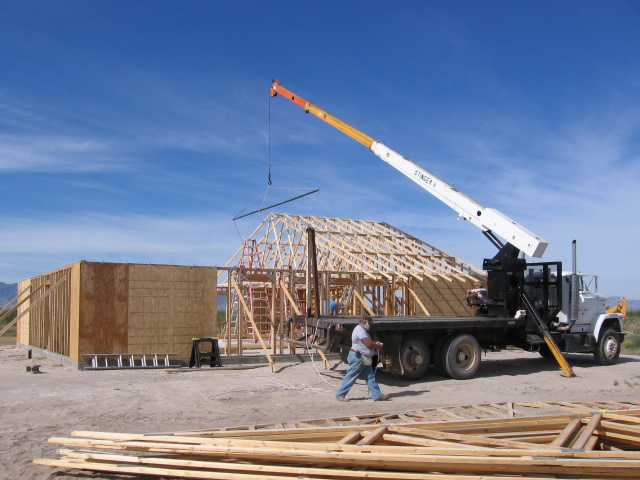 Trusses going up!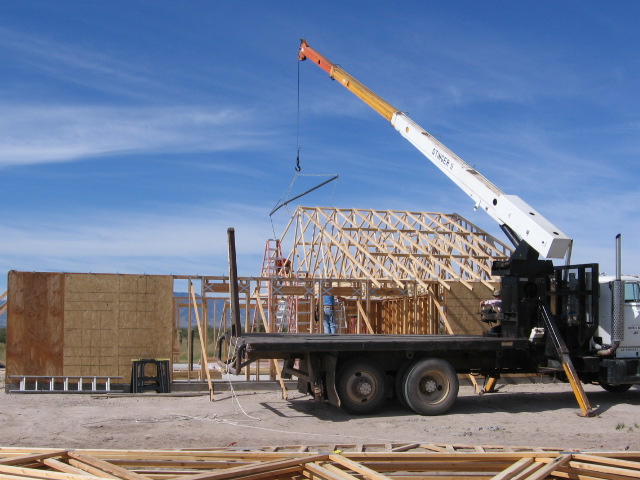 Guiding the truss into position.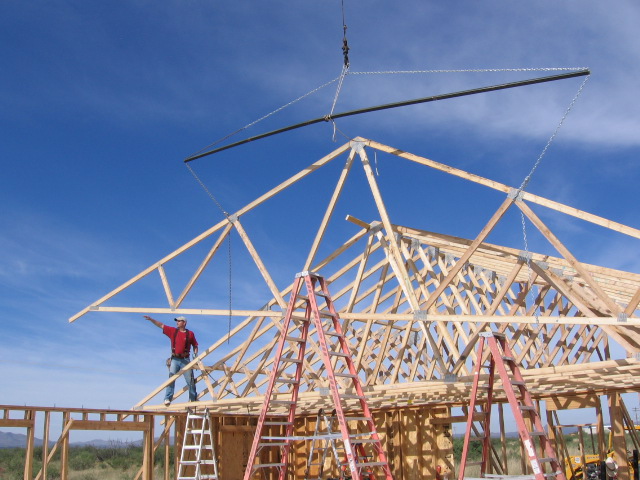 Nailing truss to top plate.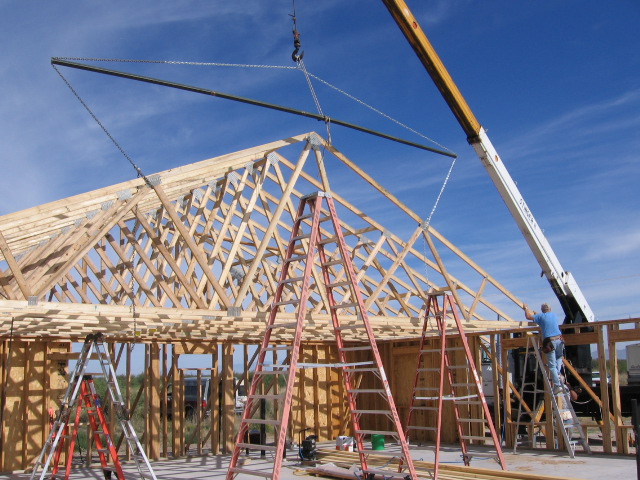 Two supervisors and two of the workers. Guess which is which.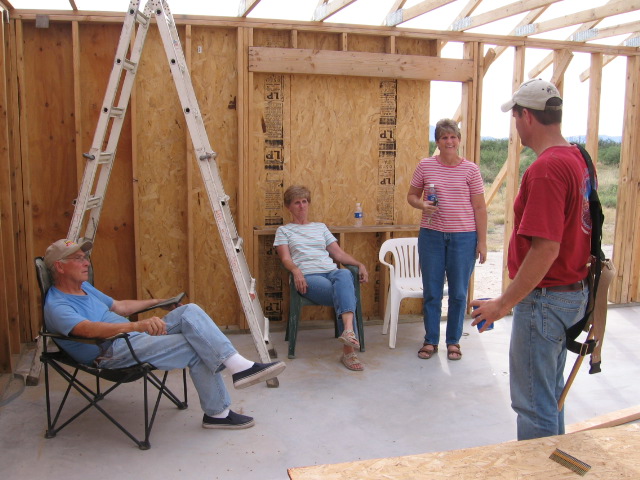 Trusses are up and braced, ready for trimming the ends and installing the facia and roof sheathing.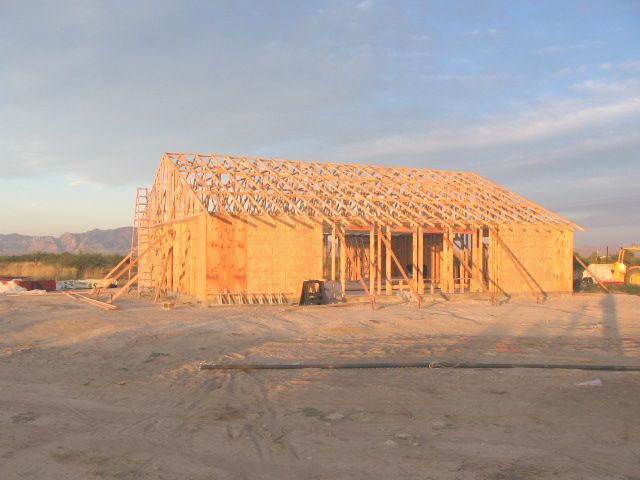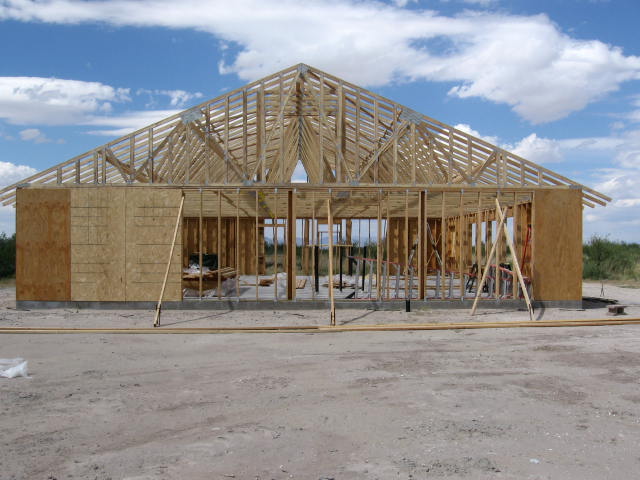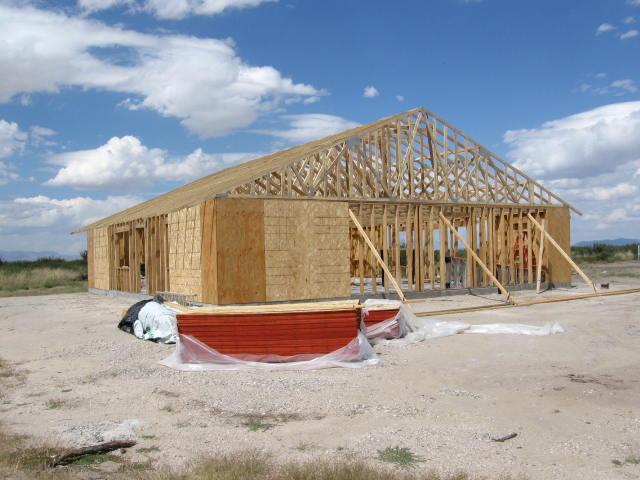 After about 4 1/2 - 5 weeks of delay, progress is again being shown. Thanks to the family members, friends and neighbors who came to help, it only took 6 hours to get the trusses installed!

Previous Page&nbsp &nbsp &nbsp Next Page