House in Willcox (Pg 21)
The boss came to make sure progress was continuing. She also tried to figure out the digital camera. Out of a half dozen pictures she did get one that came out. It is of one of the good looking workers who was up on the roof nailing the decking to the trusses. The boss took the picture from inside the house looking up through the opening in the trusses. The worker is at the peak of the roof.
Good looking worker nailing the decking.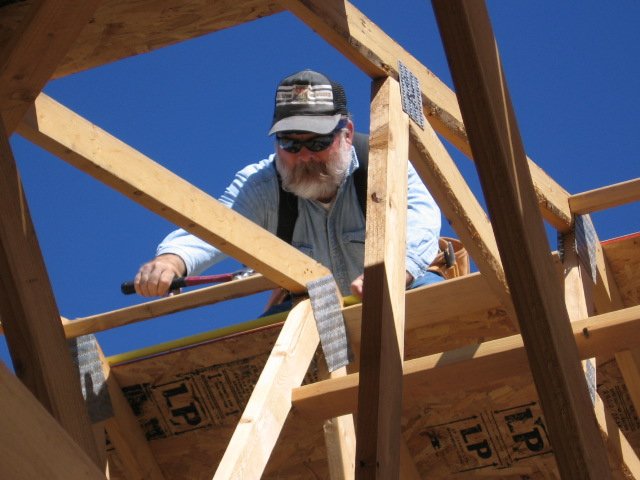 With the trusses up, the facia was installed and then the roof decking. Being short on the amount of facia available resulted in one end of the house not getting any installed at the peak of the roof. After the roof decking was installed, the walls were sheathed. For once things went as planned without any delays. Ha!
Southeast end of house. Notice facia missing at the peak.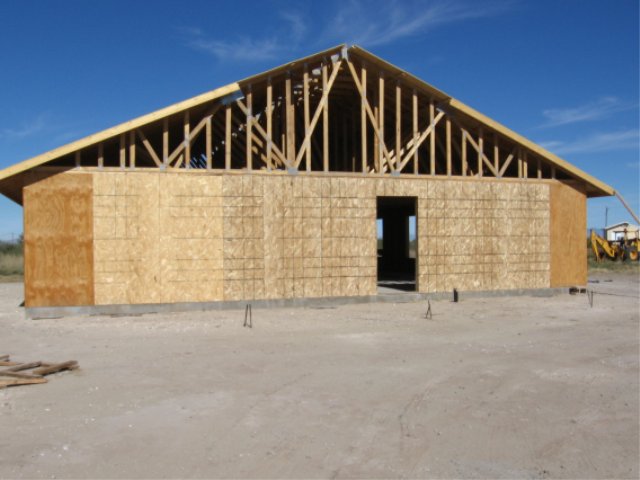 Front of the house.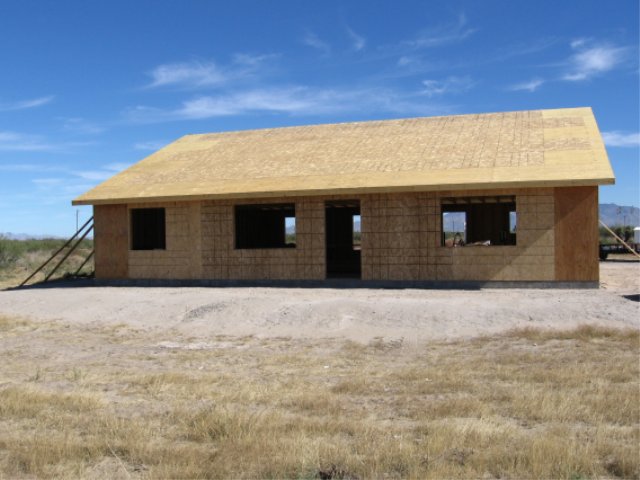 Northwest end of house.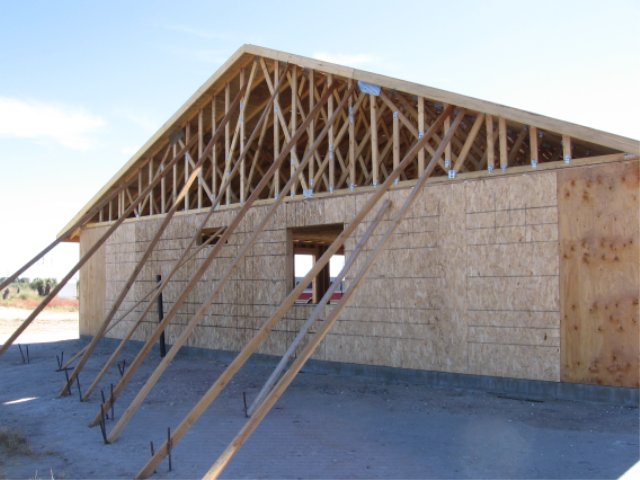 Back of house.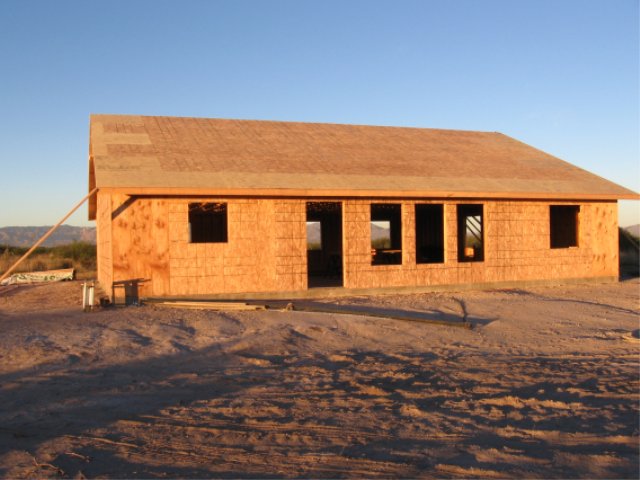 The next pictures are looking out the back from inside the house. The center three windows are dining room windows, with the kitchen window on the right and a bedroom window on the left.
Looking out.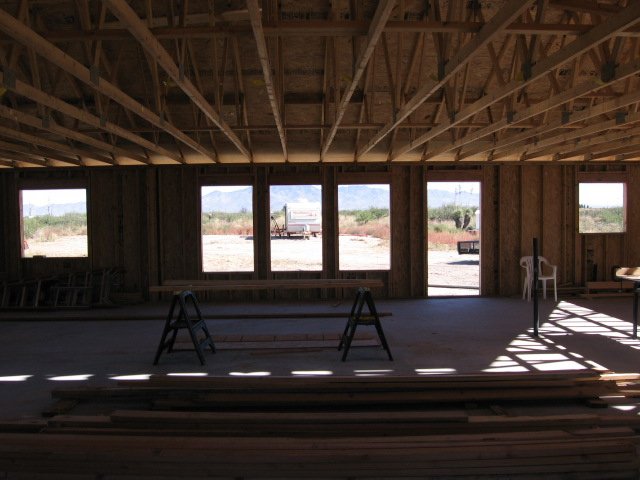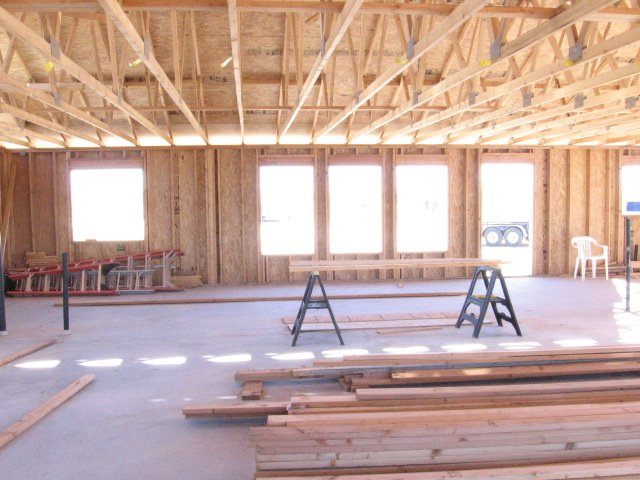 It's beginning to look like a house.

Previous Page&nbsp &nbsp &nbsp Next Page