House in Willcox (Pg 23)
Well the time has come to frame out the partition walls for the different rooms. As sometimes happens, a lot of work, but it seems like there isn't much to show for it. At least the pictures don't seem to show much because all of the studs kind of blend together in the pictures. My office, two bedrooms with the closets and the guest bathroom have been completed. The boss can finally see what the layout is (She can't read, visualize or understand drawings, plans or prints).
The first picture is of the cross supports to fasten the wall framing which runs parallel to the trusses. The second picture is of one of the bathroom walls being put together on the floor. The third and fourth pictures are of the walls after they have been put into place. They are fastend to the floor with construction adhesive and power shot nails.
Cross supports nailed the full width of the house for the long great room wall.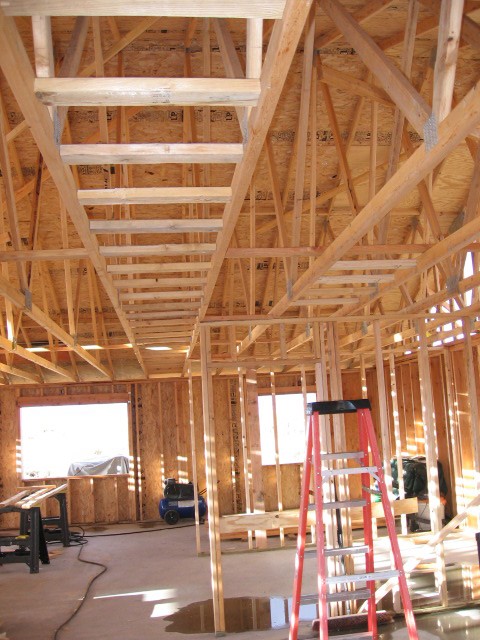 Bathroom wall almost ready to stand up and fasten in place.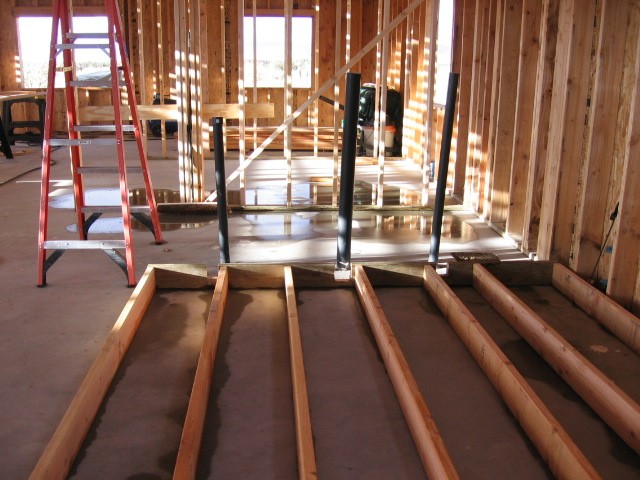 Partition walls in place.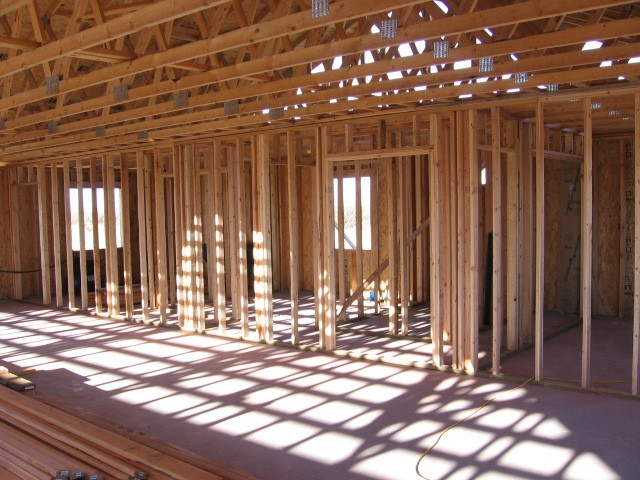 Another angle of the completed partition walls.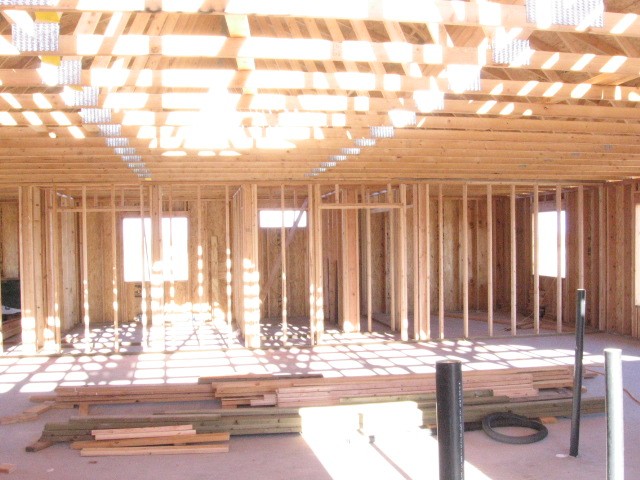 Previous Page&nbsp &nbsp &nbsp &nbsp &nbsp Next Page