House in Willcox (Pg 26)
Progress continues--------slowly at times. The windows were ordered and finally delivered. The details of problems and delays with the window delivery would make a book so I will not go into all of that. Let's just say that they were delivered two weeks later than had been promised when ordered. When they were delivered, one was damaged and had to be returned for replacement. Four of the windows were installed on the day of delivery. All went pretty well. The next day I figured that I would be able to install four more windows, however.......... The wind was blowing, and the shims that I had placed on the sill to set the 4' x 4' window on were blowing off before I could get the window in place. I had to move quickly. The window was finally placed in the hole and my bad shoulder went out. Now I only have my left hand to push the window in to set the caulking and flashing. My right hand refused to go above chest level. AAgh! Being right handed I had to figure a way to get some nails into the window fin to hold it in place. By climbing up the ladder so I could lightly tap, yes lightly tap, tap, tap the nails in to hold the window. That makes a total of five out of ten windows installed. Maybe next week for the rest if the shoulder gets to where I can at least reach up high enough to comb my hair. Ha!
Kelly, there are some windows in place. The following pictures prove it.
A bedroom and bathroom window in place.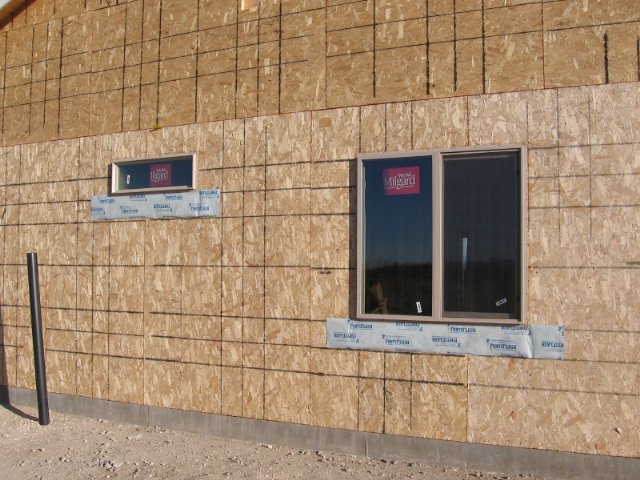 The kitchen and another bedroom window in place.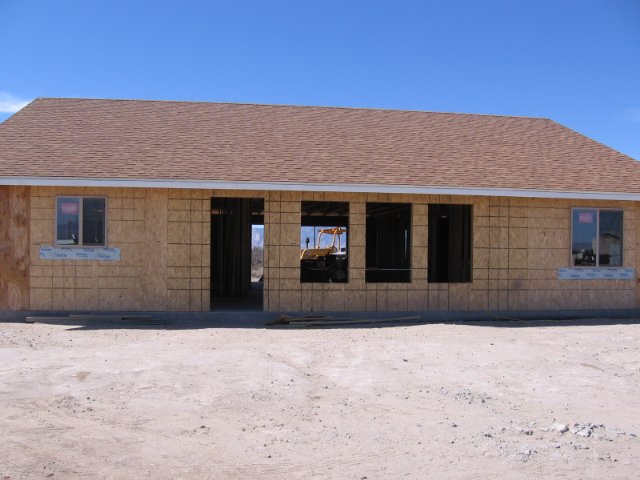 This is the window that did me in.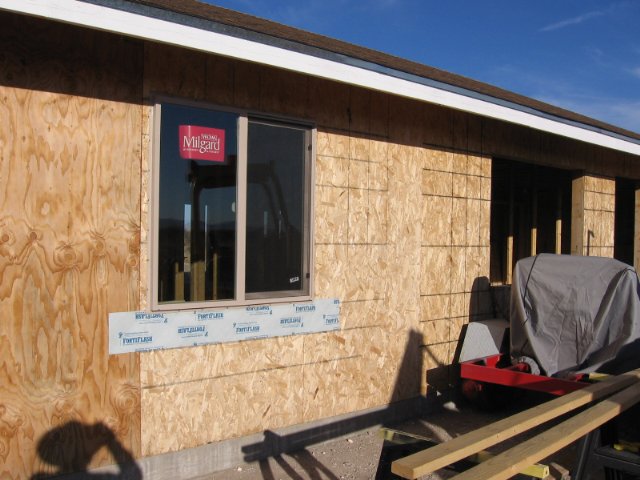 Previous Page&nbsp &nbsp &nbsp &nbsp &nbsp Next Page