House in Willcox (Pg 27)
While waiting for the shoulder to heal (Partial tear in the rotator cuff) and also waiting on the other window to come in I thought I might fill in the progress report with something that was done a few years ago before starting on the house. The front part of the property needed to be fenced and if it is fenced you need a big gate! Not wanting just any gate, I had to come up with something that was heavy enough, wide enough and that would not sag (I hate a sagging dragging gate). Here are some pictures of the gates, the gate posts and the latch that I built.
The gate post before and after it was set. My hired help is about 5'11" tall so you can see how deep the posts were set.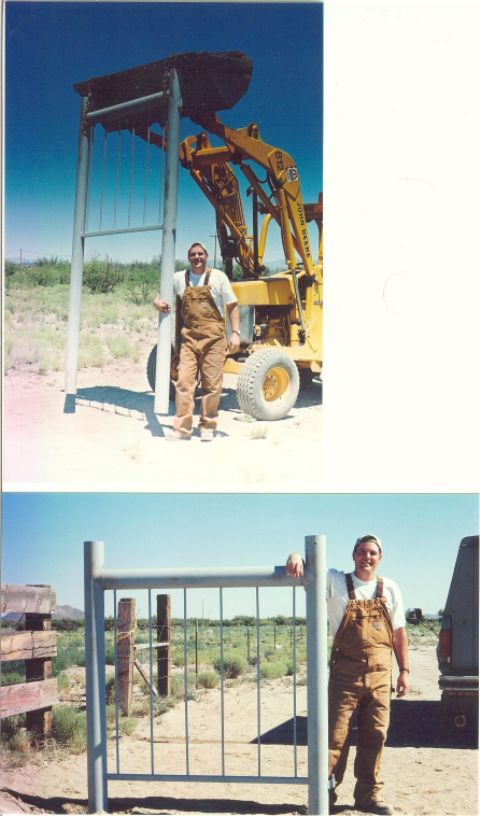 Gates in place.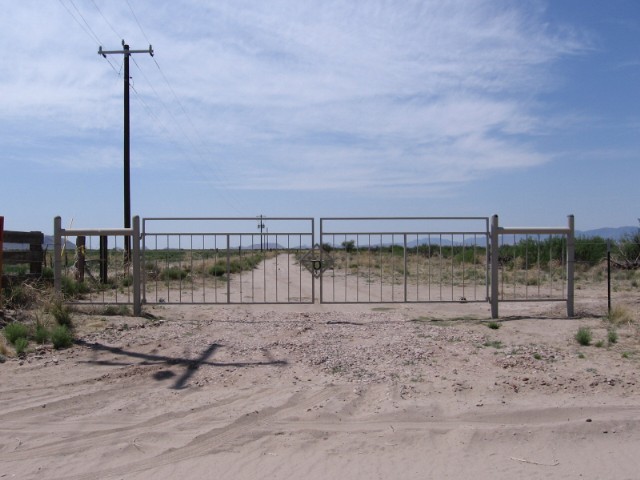 Another view of the gates.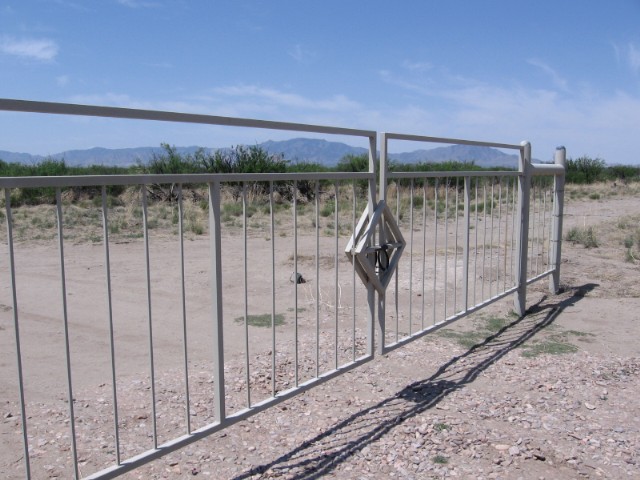 Gate Latch.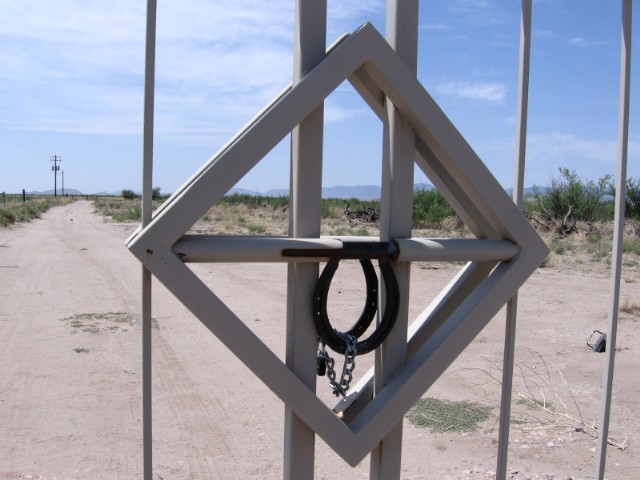 Previous Page&nbsp &nbsp &nbsp &nbsp &nbsp Next Page