House in Willcox (Pg 28)
The doctor told me not to put any more windows in the house without help. What can I do? Get help!! The boss came down and said she would help. We got four more windows installed and are now just waiting on the replacement for the damaged one to come in. Maybe next week.
Back of the house with all of the windows in place. L to R Kitchen, 3 dining room, bedroom.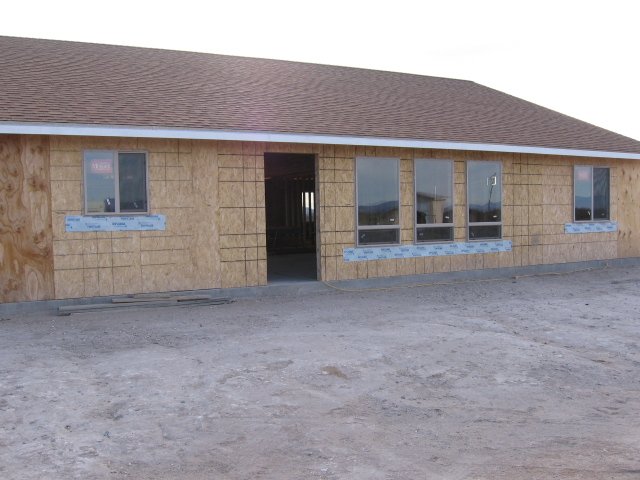 Front of the house. Master bedroom window is the missing window.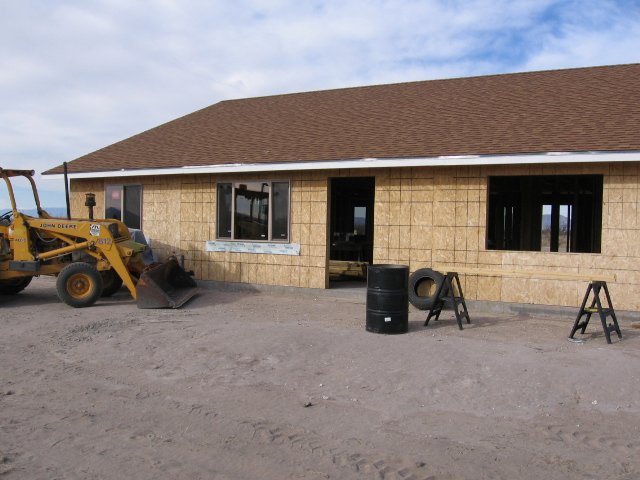 Previous Page&nbsp &nbsp &nbsp &nbsp &nbsp Next Page