House in Willcox (Pg 38)
The rest of the materials showed up so progress could continue. Many have asked me how I stand up the walls after I get them framed up. To answer the question, I have a friend who has been pretty faithful and very helpful. His name is John ........ John Deere that is. Ha! Here are a few pictures of how John and I put the walls up and also two of the walls after they are in place.
John lifting the wall.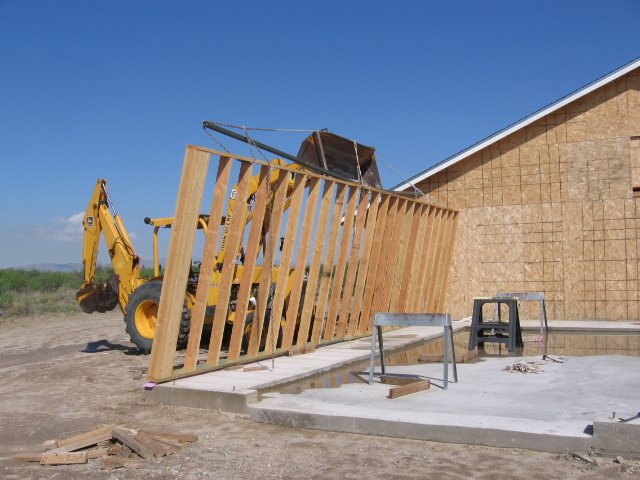 Another view showing John's muscles.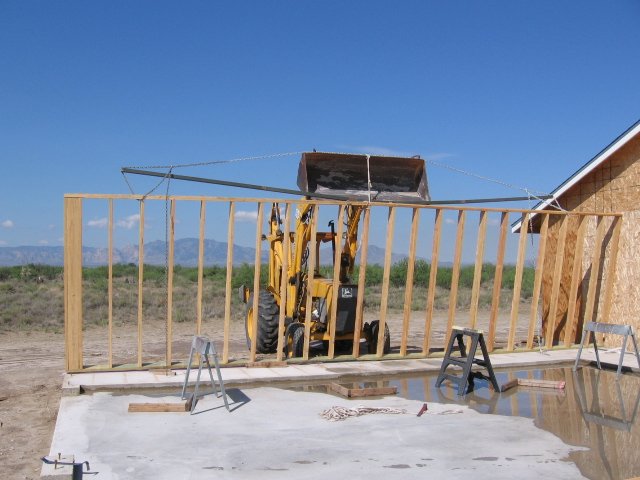 Two of the garage walls in place.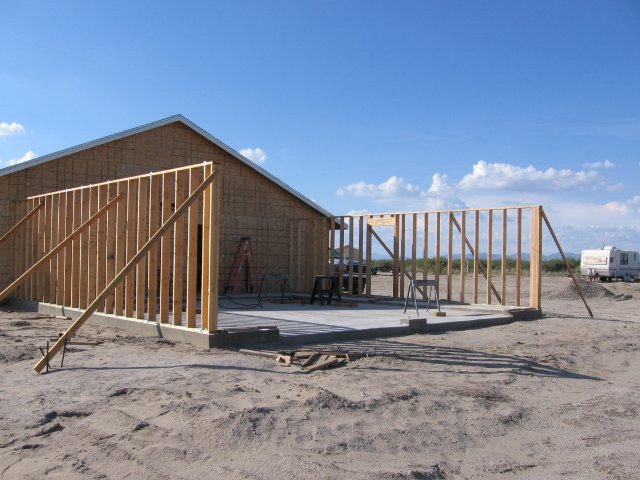 Another view of the two garage walls in place.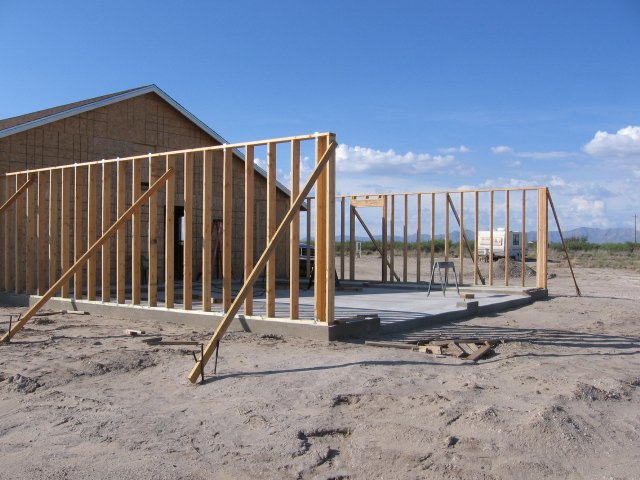 Previous Page&nbsp &nbsp &nbsp &nbsp &nbsp Next Page