House in Willcox (Pg 39)
The garage trusses were ordered and arrived in less than a week. I don't know, but maybe the housing market slowdown had something to do with the quick delivery. Anyway I was pleasantly surprised. My son came down and assisted John & I with the truss install. For most of the trusses we used the John's front bucket to lift them up and over the front wall. Then with the peak down we slid them into position and tilted them up. Pictures were not taken of this process however we did get pictures of how we installed the last trusses that could not be tipped up (not enough space between the end wall and the truss position). A chain hook was welded to the digging bucket and then the spreader bar was hooked to the hook on the bucket.
John lifting the truss.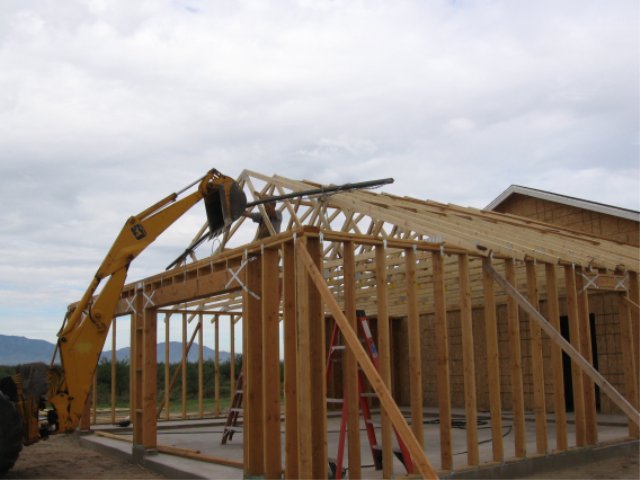 Another view.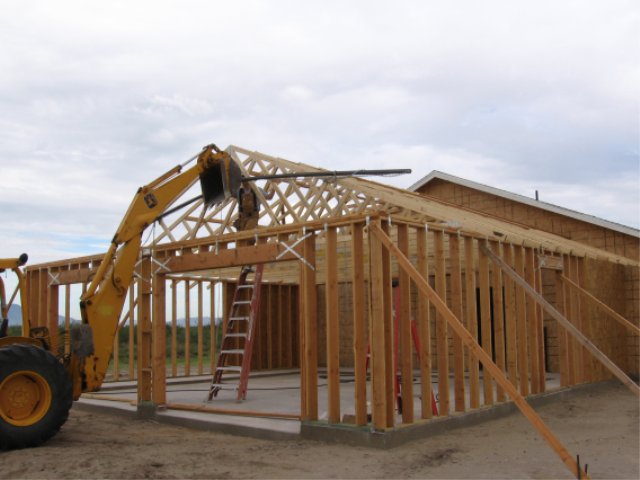 And another view.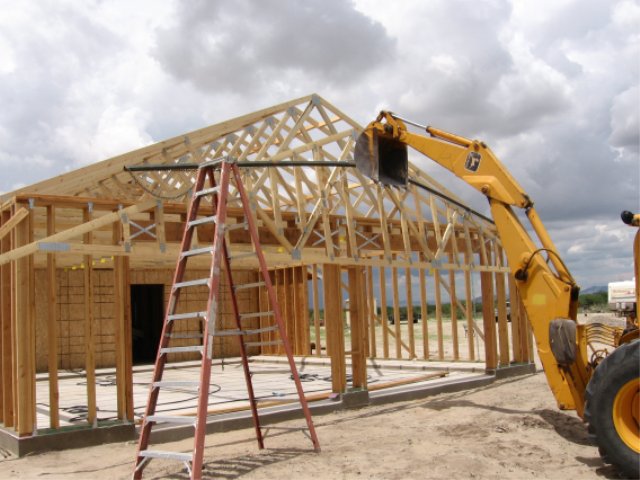 And just one more view.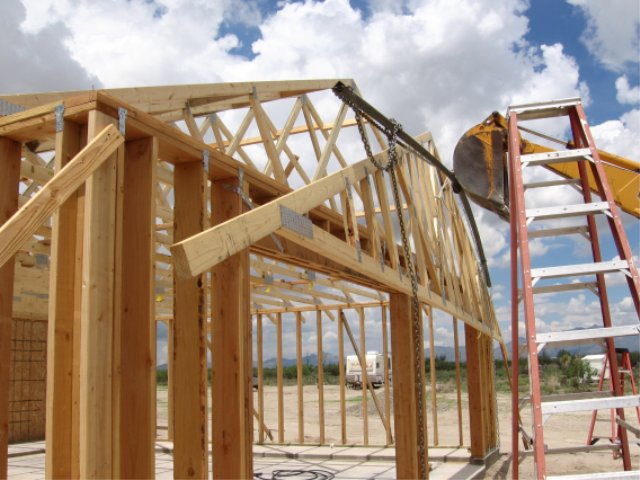 Previous Page&nbsp &nbsp &nbsp &nbsp &nbsp Next Page