House in Willcox (Pg 40)
Just a few pictures of the trusses installed on the garage. They are ready for facia, sheathing and shingles. The walls would be sheathed by now except I failed to mention that during the truss install, I shot myself in the right wrist with a nail gun. It's a long story and it was a borrowed nail gun. This slowed me down on the rest of the truss install and stopped me on any other progress for a week or so. The Doc said I "really dodged a bullet." (I think there was a pun intended) as there doesn't appear to be any major nerve or blood vessel damage.
Trusses Installed.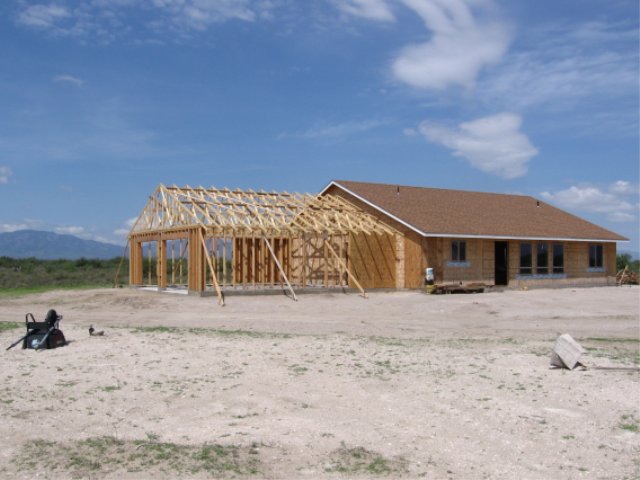 Another view of trusses.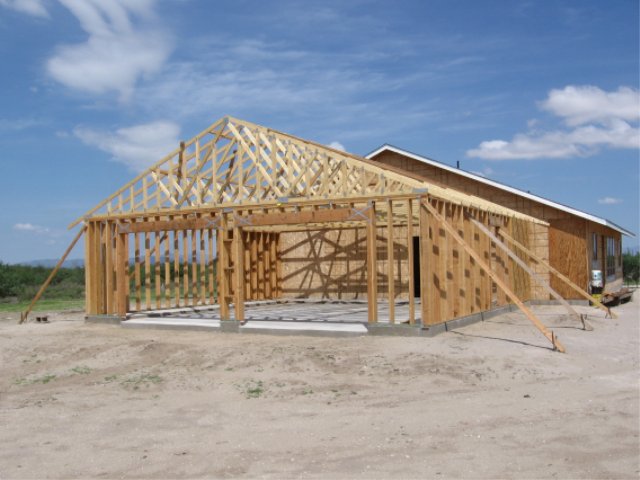 And another view.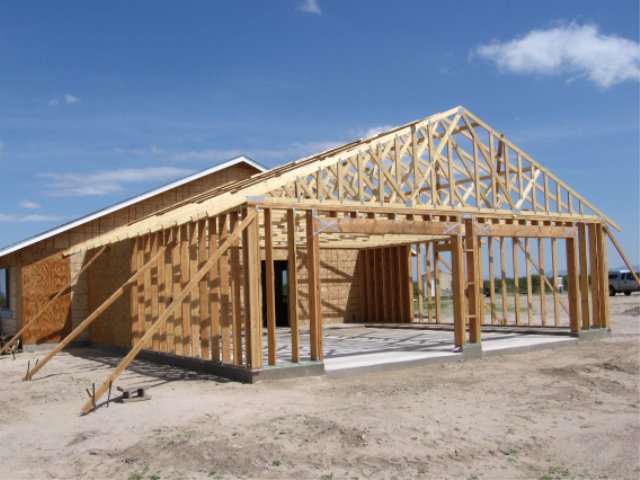 Previous Page&nbsp &nbsp &nbsp &nbsp &nbsp Next Page