House in Willcox (Pg 49)
Next on the things to do, while waiting for the garage doors to come in, was to put insulation in the attic and start hanging the sheetrock on the ceilings. This all changed after talking to the A/C -- Heat man. He requested (almost begged, ha!) that I wait on putting the insulation in the attic until ductwork was installed. OK, now what to do. Cut and install the gas lines for the heat package, stove and the hot water heater. All pipe (black) was cut and threaded on site. The line came into the garage and into a tee. It branched from there up to where the heat unit is going to be and into the house for the stove. At the point where the stove will be it branched off again and back out to the garage for the hot water heater.
Gas pipe coming into the garage and into the tee.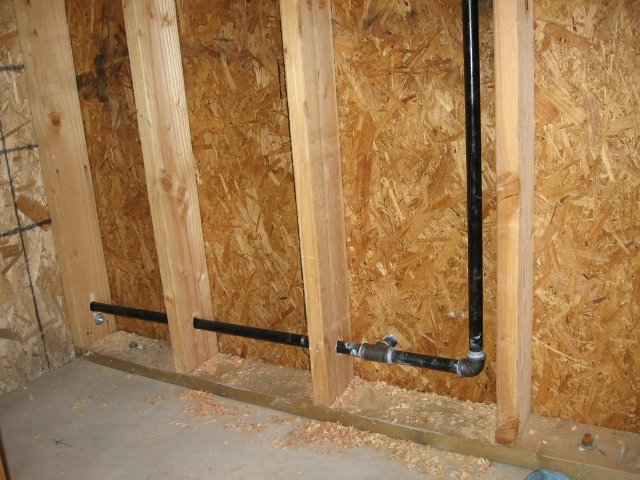 Stove conection. Notice the electric boxes above. This will allow for either a gas or electric stove to be used.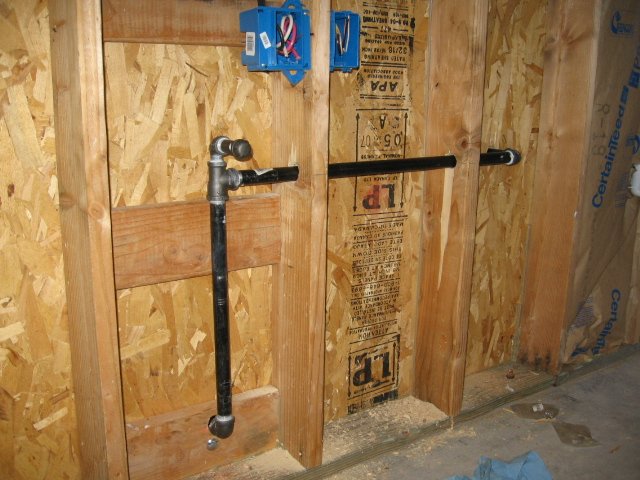 Gas pipe for the hot water heater.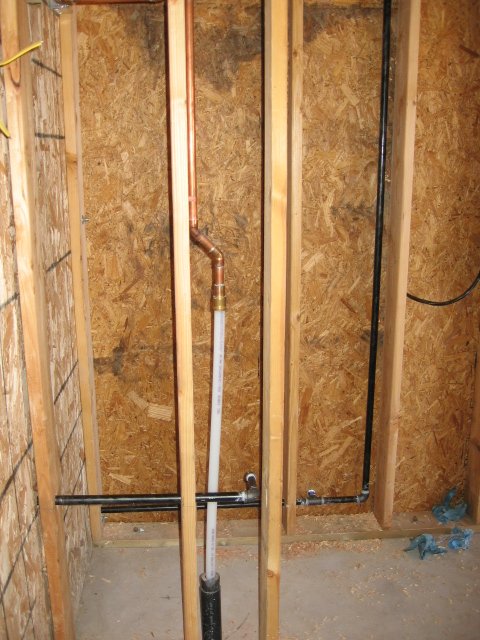 All gas lines were capped off and pressure tested for leaks. The lines held 15 psi for 36 hours. It was not mentioned before, but in the same fashion, the water lines were tested at 90 psi.
Pressure test.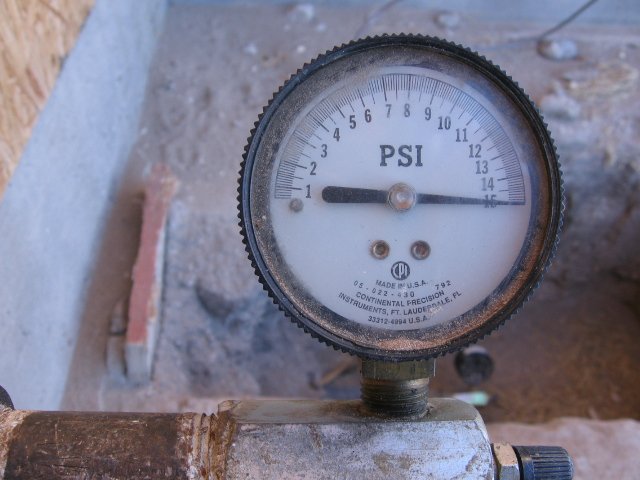 Previous Page&nbsp &nbsp &nbsp &nbsp &nbsp Next Page