House in Willcox (Pg 50)
Received a call that the garage doors were in and ready for pick up. My trailer was still loaded with 61 sheets of sheetrock and 24 bundles of insulation. The plan was to unload it as it was installed, but now the trailer was needed to pick up the garage doors.
About 1/2 of the drywall still on the trailer.
Most of the 5/8" drywall unloaded and in the house.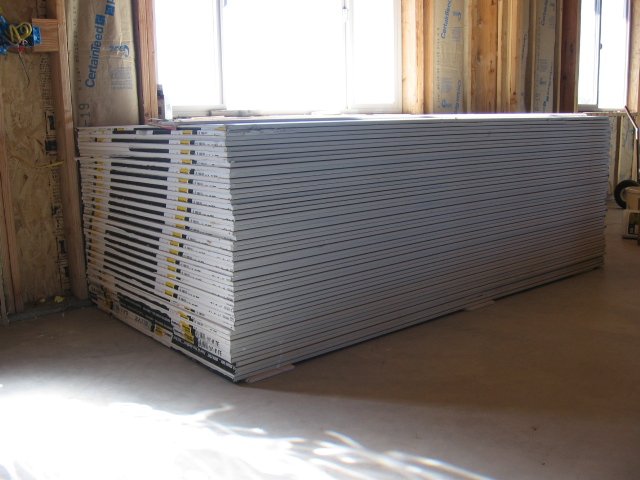 Bet you can't guess how I got the 4500 pounds of sheetrock from the trailer and into the house. ....................... I had help>>>>>>>>>>> Manuel Labor and I did it ............... one 70 pound sheet at a time. Ha! Other things that have been completed. Some phone lines have been run and the A/C unit power line and disconnect box have been put in place. Now it is time to "relax the back". Ha!


Previous Page&nbsp &nbsp &nbsp &nbsp &nbsp Next Page