House in Willcox (Pg 51)
After about two months you probably thought the progress must have stalled. Not exactly. It has really been going pretty well. In fact that is why the updates are slow in coming.
The house site gets about as cold in the winter as any place in the state. The boss says "I can't believe it." Anyway I think we have had a low of about 12°F this year (2009).
A little frost on the roof (about 8:00a.m.).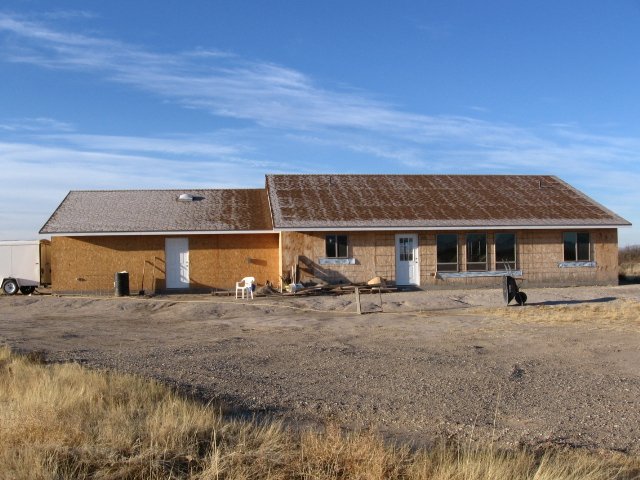 In preparation for the AC-Heat people, a pad was poured for the condensing unit. A little mis-calculation resulted in an unplanned joint due to not purchasing enough concrete.
The AC condenser pad after finishing.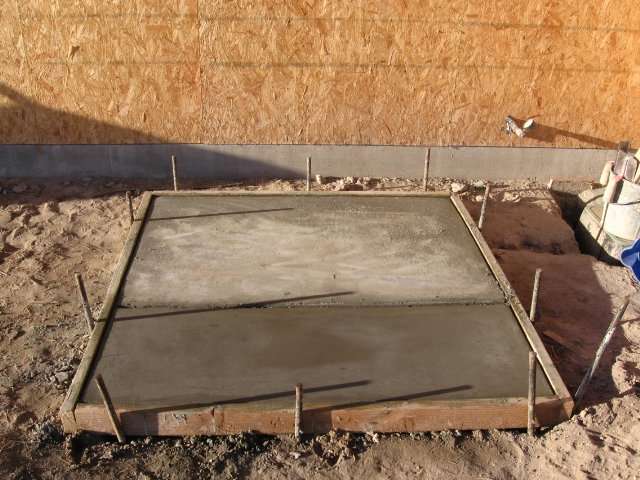 Some of the entertainment in the area is watching the sand-hill cranes. They come in for the winter and feed on the fields that have been recently harvested. They fly like geese (only not as disciplined in keeping order. ha!). They sound like sick, really sick geese when they squawk as they fly over. The noise is something else. Ha! Beleive it or not they are a money making attraction for the town of Willcox.
Sand hill cranes flying over.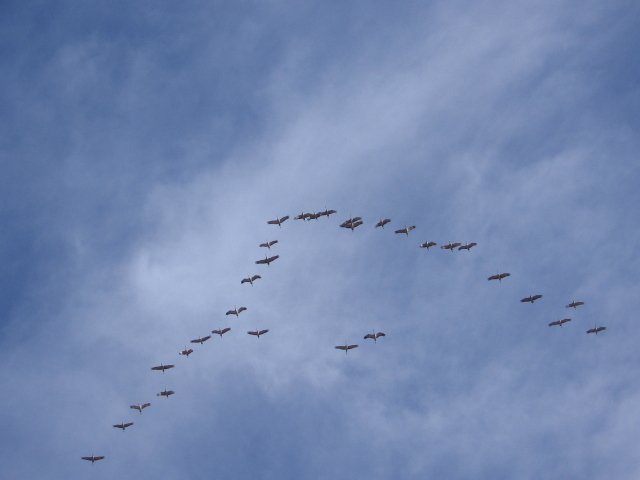 Previous Page&nbsp &nbsp &nbsp &nbsp &nbsp Next Page