House in Willcox (Pg 57)
After the last update, some ask what Rockie had to do with anything. Rockie made it possible to hold the 5/8" sheetrock on the ceiling while it was fastened into place. Also Rockie held the 1/2" sheetrock up on the top half of the walls while it was screwed into place.
Rockie at work.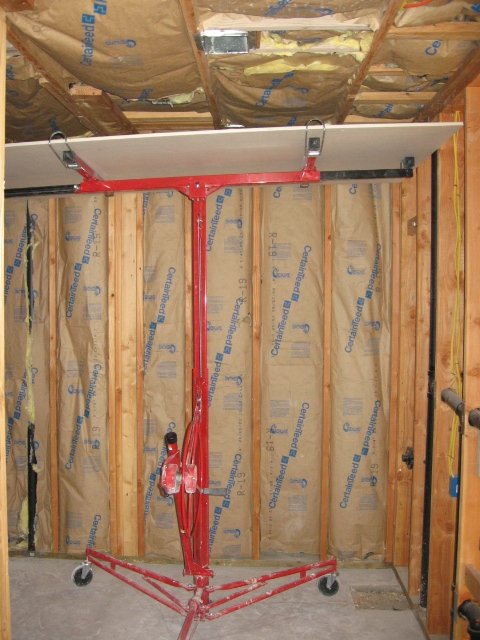 In the past few weeks other things have been done. Both bathtubs have been put inside for use. (Some of you know the inside joke about sharing. Ha!) The concrete finishers did not do a perfect job where the tubs were to be set. A mortar bed needed to be put down for a good base and then the tubs were set on it while it was still wet allowing for a solid level base when the mortar cured. After the tubs were put in place a wall was put up at the left of the tub. Notice that the previous picture (Rockie at work) is the same bathroom as the next picture. By comparing the two you can see how the wall and the sheetrock have been installed.
Bathtub in place and filled with water.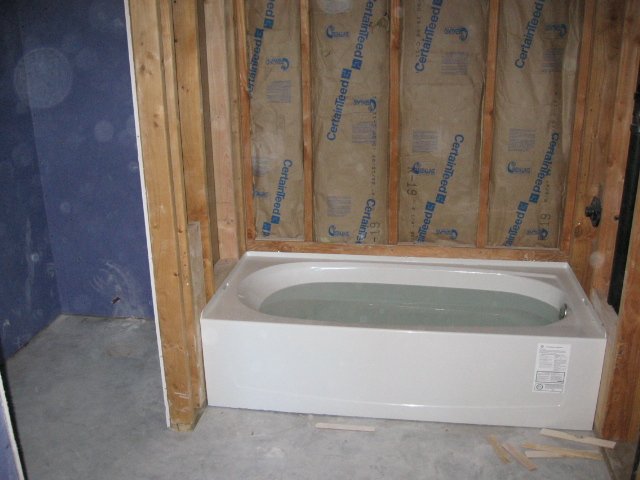 Tub setting on mortar bed.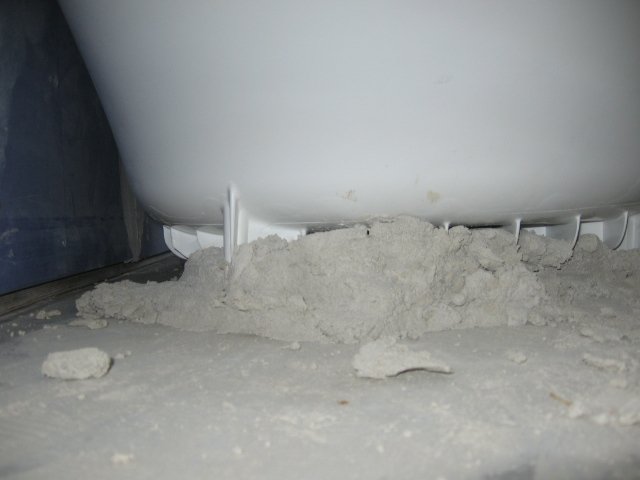 The rough in drains even lined up to connect the overflow/drain piping. It looks almost like the guy knew what he was doing back when the ABS was placed in the ground before the concrete floor was poured. (It's really good when a plan comes together! Ha!)
Tub overflow and drain.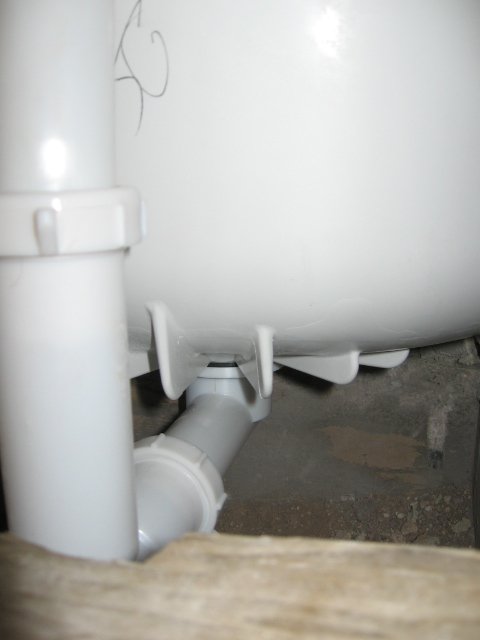 Tub overflow and drain.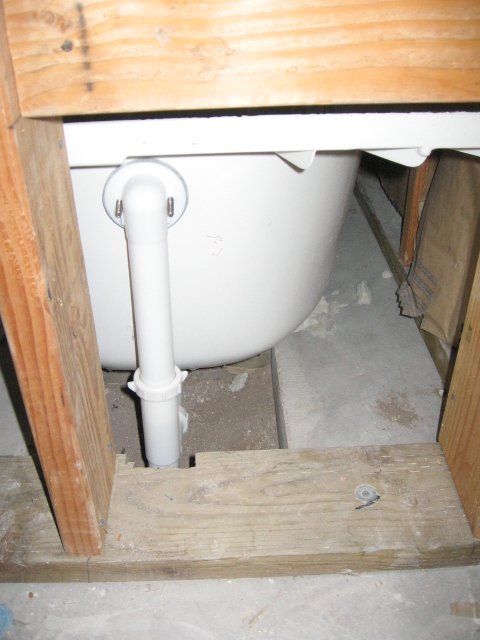 Previous Page&nbsp &nbsp &nbsp &nbsp &nbsp Next Page