House in Willcox (Pg 58)
The dryer vent and vent box were installed in the utility room and the sheetrock has been hung on all walls except the wall between the utility room and the bathroom. The dryer box is recessed in the wall so if all works as planned the dryer will be able to be placed close to the wall.
Dryer box.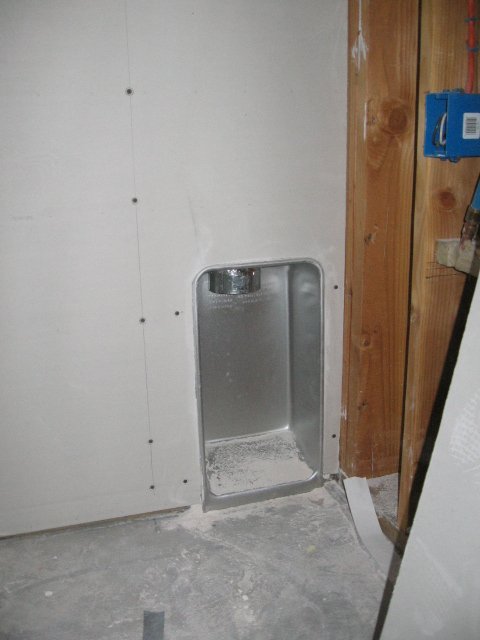 All of the interior doors have been installed except one bathroom door (guest bathroom). The closets still need a little additional framing around their openings and then the sheetrock can be hung. Insulation was put in the walls of the bathrooms and the utility room, not so much to keep things warm or cold, but to add a little sound proofing.
Bedroom and bathroom doors, insulation in wall and closet opening.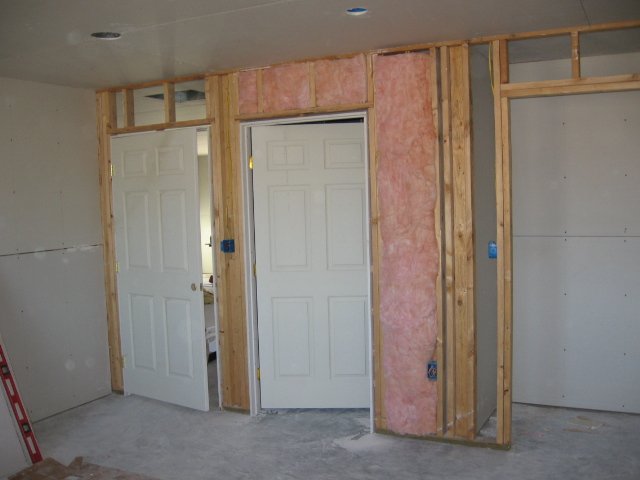 Previous Page&nbsp &nbsp &nbsp &nbsp &nbsp Next Page