House in Willcox (Pg 59)
Progress is still being seen, just not as fast as expected. Cement board has been installed around the bathtubs in preparation for tile. All of the sheetrock and doors have been hung. The outside corners and windows have all had bullnose (3/4" round metal) installed.
Cement board in master bath.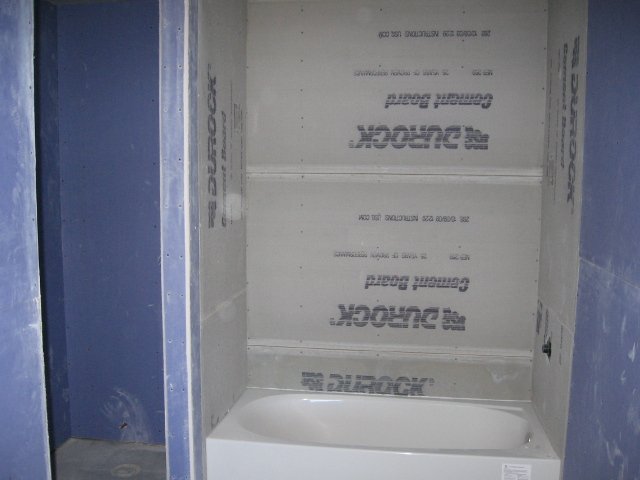 Cement board in guest bath.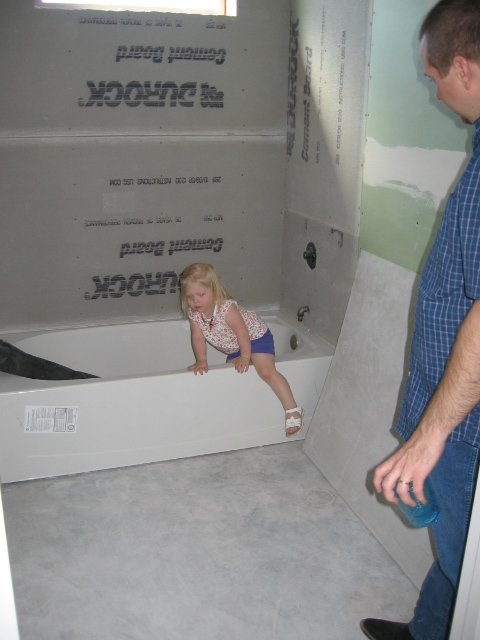 Over 2000' of tape has been placed on the joints. Fiber tape was used on all of the sheetrock tapered joints and paper tape on inside corners and sheetrock butt-joints. The paper tape takes a little more effort to apply it correctly, but it makes stronger joints.
Fiber tape on tapered joint.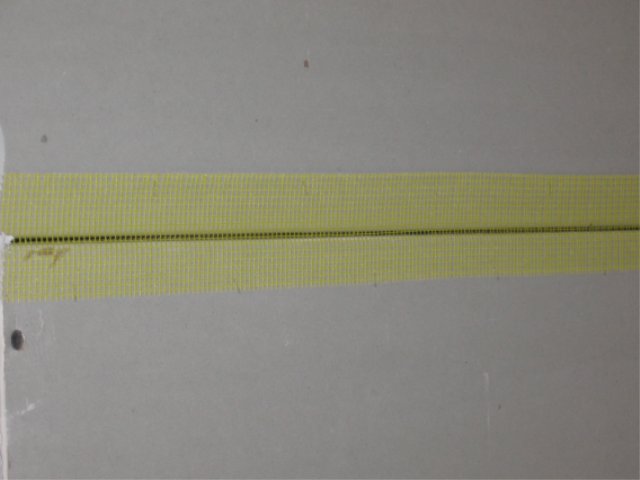 Bullnose around windows.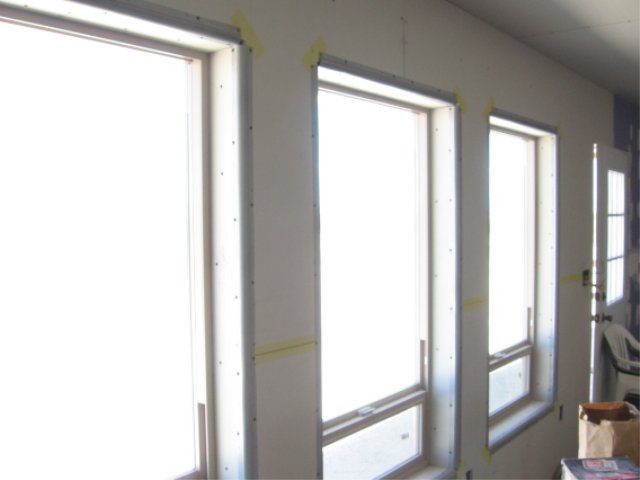 Previous Page&nbsp &nbsp &nbsp &nbsp &nbsp Next Page